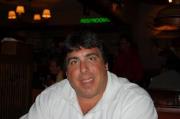 RMVH Rhode Island Black Friday Sale Free Trial Membership
(PRWEB) November 23, 2012
Rent My Vacation Home.com is now the only vacation home rental website that has representatives in each state and major city that inspect each of the vacation homes. Vacation travelers no longer have to worry about who listed the home for rent as inspectors have checked that out before the reservation is made.
There is no other vacation home rental website nationwide that inspects each home before it's listed in their inventory to make sure and guard against fraudulent activities that take place on the Internet. Each year unsuspecting travelers make vacation reservations with homes that are listed to find out that the person listing the home is in fact not the owner.
When traveling this year make sure and visit one of the 83 offices on the network by typeing RMVH in front of any state and then . com or visit Rent My Vacation Home.com. main web site.What makes the site so great is each individual office specializes in that individual city concerning food ,transportation and activities along with having vacation homes. The vacationer can make the reservation online knowing exactly what they're going to get and what is in the area.Vacationers have the right to cancel with special insurance that pays for the cancelation to vacaton homeowners .This is offered to the vacationer during the checkout process as a option.
Vacation homeowners can now list of their home on this 83 network site for free during this 30 day trial. The cost is only $16 per month and there is no contract after the trial ends.
RMVH Rhode Island is located at 270 Belleview Ave. Suite 419, RI 02840. http://www.rmvhrhodeisland.com ,Phone 800-699-7684 or email at info@RMVH Rhode Island.com. The corporate office rent my vacation home is located in Washington DC and can be reached at info(at)rentmyvacationhome(dot)com. The main website for the 83 sites is http://www.rentmyvacationhome.com.