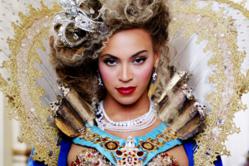 QueenBeeTickets.com has released an impressive selection of premium seating to complement its inventory of discounted tickets for Beyonce's upcoming tour.
Germantown, Wisconsin (PRWEB) February 09, 2013
Fans around the globe are excited to purchase Beyonce concert tickets, and the singer is expecting the highest sales ever for her upcoming tour. Shortly following her Super Bowl halftime show performance, Beyonce announced the Mrs. Carter Show World Tour. Some fans are taking advantage of the presales that are currently underway for these popular shows. QueenBeeTickets.com has delighted many fans by increasing its selection of tickets to include not only discounted seats, but premium seating options as well.
Since Beyonce has been married to Sean Carter, also known as Jay-Z, since 2008, she is technically Mrs. Carter. The Mrs. Carter Show World Tour has confirmed concert dates in Europe, the United States, Canada and Brazil. More tour dates will be revealed soon for locations in Latin America, Australia and Asia.
On April 15, 2013, the Mrs. Carter show will officially begin in Belgrade, Serbia. Beyonce will remain in Europe for 23 additional performances, including multi-night runs in Paris and London. The last European show currently on the schedule is on May 29 in Stockholm, Sweden.
After a month-long break, the Mrs. Carter show will continue in North America beginning on June 28. Currently, there are 20 performances scheduled in the United States and two in Canada. From June 28 through August 3, Beyonce will perform in Oklahoma City, Los Angeles, Dallas, Miami, Houston, Montreal, Chicago, Atlantic City, Brooklyn and numerous other cities.
There is also one scheduled performance in Brazil at Rock in Rio on September 13, 2013. Rock in Rio, held in Rio de Janeiro, is the largest music festival in the world.
Tickets for Beyonce concerts are already in high demand, and demand is expected to increase. Many concert dates are likely to sell out quickly, so fans should not wait to purchase their 2013 Beyonce tickets.
Fans who need to save money on these tickets can save by purchasing 2013 Beyonce tickets at QueenBeeTickets.com. The website is currently offering tickets for North American concert dates, and additional tickets and concert dates are being added constantly.
QueenBeeTickets.com is one of the best sources on the Internet for cheap concert and event tickets. Customers can find everything from NHL tickets to Broadway tickets on the site. All tickets are authentic and backed by the company's customer satisfaction guarantee, so fans can buy with confidence. Other top sellers in the secondary market include Fleetwood Mac tickets and Jason Aldean tickets.