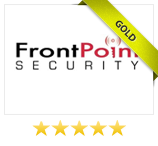 FrontPoint Security has some great opportunities to save that we urge consumers to look at before making a buying decision.
Reston, VA (PRWEB) February 13, 2013
SecuritySystemReviews.com now offers exclusive coupons and discount codes for FrontPoint Security. The leading home security review site has announced that it will already make FrontPoint discounts and markdowns available on its website. This new feature aims to further extend SecuritySystemReviews' support to consumers who are looking to employ only the best security systems in their homes.
FrontPoint Security System has been a constant favorite at SecuritySystemReviews.com. This is mainly because of the company's great service, effective simplicity and outstanding customer service. According to the site's FrontPoint Security System review, the company "combines safety and simplicity with outstanding customer service to offer customers the best home security experience." It also noted that the company uses the latest GE Wireless security systems to offer clients the best service for their money.
"FrontPoint Security is by far the best choice for a home security company," wrote SecuritySystemReviews.com.
With such high regard for the security system company, the website made extra efforts to make sure consumers get the best deals available. Especially since SecuritySystemReviews has been known to focus on helping people get the best services out of their hard earned cash. Aside from offering comprehensive details and reviews about the industry, the home security website is also constantly searching for discounts to help consumers get the best deals. Moreover, companies featured on the site also provide exclusive offers to SecuritySystemReviews' website visitors. These coupons and discount codes are all aimed at offering consumers the best service for a lesser price.
To help consumers save up on their home security systems, here a couple of FrontPoint Security discounts offered by SecuritySystemReviews.com. Use the following codes upon checking out.
Free Smoke and Heat Sensor
The security company is giving away a free smoke and heat sensor to every consumer who avails of FrontPoint Security's home security system. To redeem this free device, simply call FrontPoint Security and provide the coupon code "FireSafety12" before paying for the system. Every system comes with a 30-day free trial. If unsatisfied, consumer may return system for a 100% refund.
Save $300 on Equipment Fees
FrontPoint is slashing $300 off security equipment fees when consumers sign for a three-year home security system contract. A 30-day, risk free trial is also available for this promo.
Aside from promo codes and discounts, SecuritySystemReviews.com is also offering consumers a list of tips to help them get even better deals with FrontPoint and other security system companies. It aims to teach people how to approach the company as a consumer by teaching them what to ask, what to ask and when to ask.
To learn more about FrontPoint Security and other coupons and discount codes, simple visit SecuritySystemReviews.com.
About SecuritySystemReviews.com
SecuritySystemReviews.com is a site dedicated to helping consumers get up-to-date news and reviews about the best available home security systems in the market. Headed by a team of experts with years of professional experience, the site is designed to provide exclusive content, performance analysis and user reviews on different wireless, cellular, and DIY home security systems. Its main focus is to help consumers make the right decision in employing the right home security system to keep their family safe.
# # #