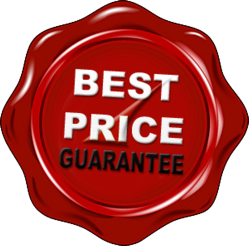 The new quote system from FrontPoint Security allows our visitors to quickly get in touch with a sales rep that can customize their price quote for a home security system.
Seattle, WA (PRWEB) February 07, 2013
AlarmSystemReports.com now offers instant cost quotations for FrontPoint Security. The leading home alarm system reviews site has recently announced that an Instant Quotes feature for FrontPoint Security is now available on its website. This new online service will allow consumers to get easy price quotations from one of the leading alarm system companies based on their requirements and needs. This feature aims to further extend AlarmSystemReports' support to consumers who are looking to employ only the best wireless alarm systems for their homes.
FrontPoint Security has been one of the leading home security systems in the industry. Although relatively new, the company has been proven to offer top alarm systems to all 50 states in the US and Canada. It offers a wide range of services to cater to consumers' different needs—whether it's for their homes or their businesses. The company has also partnered with General Electronics (GE) for all its wireless alarm system equipment, making sure that consumers only get the most reliable devices for their homes.
Known as one of the fastest growing GE Security dealers in the United States, consumers often get intimidated by FrontPoint Security. Even more, because of great reviews, consumers think that efficient security systems could be expensive. Recognizing that the company is one of the best in the market, consumers looking to employ security systems think they can't afford the services FrontPoint offer—this is exactly what the Instant Quotes feature would like to confront. Through this new online service, customer could easily see how affordable FrontPoint's services really are.
The new website feature is also very easy to use. It doesn't require too much details and information for it to come up with a fees quotation. Instant Quotes simply asks consumers simple questions to give them an approximate cost for the service. Questions include property type, property size and zip code. The feature aims to make home security system decisions easier for consumers.
Aside from Instant Quotes, AlarmSystemReports.com also offers a comprehensive review on the company's features and services. According to the security system review website, FrontPoint Security offers affordability and reliability. The company makes use of state-of-the-art GE wireless equipment, GE Simon XT Control Panel. With its compact size, it easily fits on a table or can be easily mounted on the wall. FrontPoint also offers the best value for its clients' money. It also provides automatic discounts based on the length of contract chosen.
To learn more about FrontPoint Security's Instant Quotes feature and other alarm system offers, visit AlarmSystemReports.com at alarmsystemreport.com.
About AlarmSystemReports.com
AlarmSystemReports.com is a site dedicated to helping consumers get the latest news about the best available home security systems in the market. Led by a team of experts with years of professional experience, the site offers unbiased reviews on companies that offer the best home security systems in the industry and the services the offer. AlarmSystemReports.com provides exclusive content, performance analysis and user reviews on different wireless, cellular, and DIY alarm system packages. It aims to help consumers make the right decision in employing a security system for their homes or businesses.
# # #