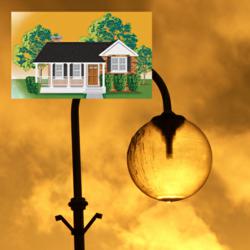 "Appraisers have a pivotal role in real estate purchases; everyone has an invested interest. Despite there being some significant problems, Their appraisal estaimates often determin whether the sale of a homne can go forward or not." ~ AEI Scholar Stephen
Minneapolis, Minnesota (PRWEB) August 18, 2012
With a show of tremendous strength, the Board, Bureau, FDIC, FHFA, NCUA, and OCC (collectively, the Agencies) recently issued a proposed rule to establish new appraisal requirements for "higher-risk mortgage loans." The proposed rule would implement amendments to the Truth in Lending Act (TILA) enacted by the Dodd-Frank Wall Street Reform and Consumer Protection Act of 2010. Under the Dodd-Frank Act, mortgage loans are higher-risk if they are secured by a consumer's home and have interest rates above a certain threshold. This requirement would address fraudulent property flipping by seeking to ensure that the value of the property being used as collateral for the loan legitimately increased.
The six federal financial regulatory agencies are proposing to amend Regulation Z, which implements the TILA, and the official interpretation to the regulation. The proposed revisions to Regulation Z would implement a new TILA provision requiring appraisals for "higher-risk mortgages" that was added to TILA as part of the Dodd-Frank Wall Street Reform and Consumer Protection Act.
Jenna Thuening, owner of Home Destination, believes, "The new home appraisal requirements for creditors take strong strides toward reducing damaging costs to society when faulty appraisals enable fraudulent property flipping." Illegal property flipping is a fraud for profit scheme whereby recently acquired homes are resold with the aid of a false and artificially inflated appraisal report. "If all creditors follow the requirements before extending credit to a perspective buyer, we will be in good shape. Most already do so."
The agencies new proposal centers on Section 1471 of the Dodd-Frank Act, and establishes a new TILA section 129H, which sets forth appraisal requirements applicable to "higher-risk mortgages." Specifically, new TILA section 129H does not permit a creditor to extend credit in the form of a higher-risk mortgage loan to any consumer without first being required to do the following:

Require creditors to use a licensed or certified appraiser
Require creditors to disclose to applicants information about the purpose of the appraisal
Provide consumers with a free copy of any appraisal report.
Provide applicant with a statement that the appraisal is for the sole use of the creditor
Inform the applicant that they may choose to have a separate appraisal
The Agencies press release says, "For mortgages with an annual percentage rate that exceeds the average prime offer rate by a specified percentage, the proposed rule would require creditors to obtain an appraisal or appraisals meeting certain specified standards, provide applicants with a notification regarding the use of the appraisals, and give applicants a copy of the written appraisals used."
Home Destination believes the joint proposal is likely to have a limited immediate impact given that both TILA and the proposal exclude "qualified mortgages" from the definition of higher-risk mortgages. "How the new proposal will effect or define 'qualified mortgages' and be used to implement the new regulations is the subject of considerable discussion in the real estate industry and is yet to be determined. As fraudulent home flipping ends up hurting everyone involved, it is good to see measures that weed it out," says Jenna.
The proposed rule applies only to first mortgages and is tentatively due to finalize by January 2013. It also exempts reverse mortgages and loans secured only by a residential structure from the rule's coverage.
Contact Home Destination at 612-396-7832 for help buying a home through a Certified Distressed Property Expert. Jenna Thuening has years of industry-wide experience and connections to assist homeowner concerns to avoid an inflated home appraisal and higher risk mortgages.