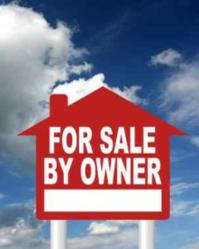 Some real estate listings can expire when marketed due to no qualified buyers or closings arranged.
Tampa, FL (PRWEB) May 30, 2013
Homeowners in most states have the ability to sell a home without a realtor or agent. The process of completing the sale takes time and effort that is usually completed by a professional. The PLB Investment Group created its new website online and is now providing tips for homeowners in Florida. This company has created and published new FSBO advice for homeowners online at http://www.realestatetampaflorida.com/advice-for-selling-your-home-for-sale-by-owner. This advice is now one resource that can be used to help gain the knowledge to sell a home without assistance from a professional.
The traditional process of property sales involves more than one professional working together. From assessing a property to showing homes to prospective buyers, the time period for completing a sale can be lengthy. Some real estate listings can expire when marketed due to no qualified buyers or closings arranged.
Part of the advice for homeowners that is now published online revolves around the process of reaching buyers with proven strategies that can help eliminate expired listings or other problems during the sale process. These tips are in addition to company services that are now explained online.
The blog area for homeowners now setup online is one example of the assistance that is now provided by the PLB Investment Group. This company has created a program to help buyers searching for homes. The company owned homes that are now listed online are providing more resources that can be browsed to find available properties.
Buyers without a broker or other source to obtain listings could make use of these new services provided. The PLB Group provides a mixture of services that are tailored to homeowners and buyers to provide alternatives to using realtors or registered real estate agents to complete transactions.
Aside from the series of tips now published, the company website redesign has provided a better way for Tampa, FL area residents to make contact with company specialists. An overview of services is provided online and an easy to use contact form is now provided. This form can be used to hire company services or to submit requests for more information.
The inclusion of this form is providing an equally faster way to receive a response apart from using the local number for assistance. Company specialists review all information and supply responses to help homeowners and home buyers receive the assistance needed.
About PLB Investment Group
The PLB Investment Group was launched in the Tampa, FL area to help men and women seeking alternatives to realtors. The company specialists are trained real estate investors who provide a range of helpful services in the local area. These experts help buyers and sellers of real estate and provide closings with an attorney. A buying schedule of 5 to 10 properties in the local area is accomplished monthly by these experienced professionals. The PLB Investment Group has redesigned and organized its website online to provide faster assistance for real estate contact. This company is one of few in Tampa providing non-realtor services for buying and selling.