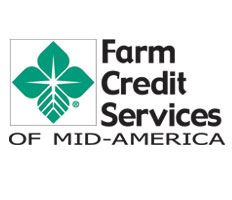 (PRWEB) September 23, 2011
There's a football adage that says if something's working, you keep doing it. The same can be said for supporting a worthy cause. With September being Hunger Action Month, Farm Credit Services of Mid-America announced a $50,000 gift to Indiana Pork's "Million Meals for the Hungry" initiative. This marks the second straight year of FCS support for the program.
"My colleagues and I feel this is really something special," said Craig Blume, Regional Vice President for Northwest Indiana. "Our customers raise a lot of that pork, and this program gets some of it to those who need it most. I've been around this business for 38 years, and I've experienced very few programs as rewarding as this one."
The Million Meals program was launched late 2009 as a partnership between Indiana Pork and agricultural industry partners and individuals. Together they committed to donating one million servings of whole-hog ground pork to Feeding Indiana's Hungry (FISH), the organization that operates Indiana's nine regional food banks. The program will deliver its millionth meal sometime in October.
Not only did Farm Credit sign on to donate to Million Meals for a second year, but believed in the program so strongly that it doubled last year's gift. Half of this year's funding will come from FCS's 26 field offices in Indiana, and half will come from the ag financial services cooperative's corporate office in Louisville. With this year's donation, Farm Credit's contribution will have provided 300,000 four-ounce servings of the high-quality protein.
Indiana Pork executive director Mike Platt was instrumental in originally helping to cast the vision for a program to feed the state's hungry.
"Indiana produces enough food to feed everybody in the state," said Platt. "There was no reason, from a production standpoint, that anyone needs to go hungry. The hang-up was in the logistics."
A little over two years into the program with the original goal of a million meals in sight, Platt has no regrets about having taken on a project of this magnitude.
"This is one of the most satisfying projects I've been involved with in my career," he said. "It's not all about pork producers and pork, but rather a way for the pork industry to take a leadership role in bringing a lot of players together to meet a huge need. To have been able to see some of the actual deliveries at the food banks and witness the appreciation from their staff and clients has been a tremendous blessing. We could have never have gotten to this place without the help of partners like Farm Credit. We at Indiana Pork have truly appreciated the enthusiasm with which they have embraced the major goals of the program."
So with the goal in sight, what's next for the Million Meals program? As the wake of the recession lingers and the demands on food banks continue to grow, there are no plans for Indiana Pork and its partners to call it a day.
"With the Million Meals program we're glad for the opportunity to play a small part in trying to meet the bigger goal of making Indiana the first hunger-free state in the nation. We have the resources and believe we can do that," said Platt.
About Farm Credit Services of Mid-America:
Farm Credit Services of Mid-America is a $17.1 billion financial services cooperative serving over 92,500 farmers, agribusinesses and rural residents in Kentucky, Ohio, Indiana and Tennessee. The association provides loans for all farm and rural living purposes including including real estate, operating loans,equipment loans, and housing loans. FCS also provides an array of financial services, including crop insurance and leases. For more information about Farm Credit, call 1-800-444-FARM or visit them on the web at http://www.e-farmcredit.com.
###