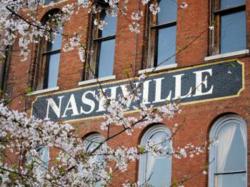 Kansas City, MO. (PRWEB) December 07, 2012
The legendary F. Scott's jazz bar and restaurant in the Green Hills district of Nashville, TN. tonight (Friday December 7, 2012) plays host to rising jazz star Dara Tucker and her band. According to the music website, jazz music lovers in the Nashville area planning to hear a quality singer will not be left disappointed by Dara Tucker.
In the preview of tonight's show the music lovers article went on to state that 'Tucker's ability to mix rootsy gospel soul and urban R&B, coupled traditional folk creates a quality choral show well worth the admission cost'. The preview also added that musicians in Tucker's band; Greg Bryant, on bass, Mason Embry and Paul Horton on keyboards, together with Derrek Phillips and Marcus Hills on percussion have a loose but still fluid sound that helps create a performance worth remembering.
Dara Tucker's first album, 'All Right Now' was released independently in 2009, and her latest release 'Soul Said Yes' was released in 2011 on the Watchman Music label. For more about Dara Tucker and her audience by visiting her website http://www.daratucker.com/. She plays F. Scott's in Nashville, tonight, Friday December 7, 2012 at 7pm.
About Music Lovers Blog
As an independent music news, reviews and opinion website, Music Lovers Blog aims to help people further their appreciation of music. Music Lovers Blog doesn't allow labels and genres to stand in the way of music. Music lovers looking for an independent objective take on music can find more information at http://www.musicloversblog.com.