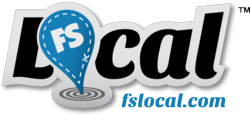 Our team of experts keep up with the rapidly changing online environment so that small business owners can focus on doing what they love.
Toronto, ON (PRWEB) August 28, 2012
Maintaining a presence online has come a long way from the days of simply setting up a website. Facebook, Twitter, Yelp, and an array of competing social networks give businesses an ever-multiplying and frequently bewildering number of ways to connect to current and potential customers.
Social networks have become a cornerstone of daily life for many, with half of all Canadians (and 86% of those under 35) maintaining a social network profile, and 30% of online Canadians using a social network every day (up from just 19% in 2010, as per polling conducted by Ipsos).
Corporate executives are clearly taking this trend seriously; according to a poll of business leaders conducted by Queens School of Business, 72% of corporate executives are planning to invest in social network marketing over the coming year. There's no doubt that corporate leaders see social network marketing as an essential element of business success.
That spells trouble for local small businesses, many of whom have difficulty finding the time or manpower to keep up with the rapidly changing online market. As consumers increasingly leverage the internet to conduct research before making purchases, companies that do not maintain an active online presence risk being left behind.
Max Koven, Vice President of FS Local, has paid close attention to this ongoing issue and has been working with top industry consultants for over two years to put together a solution. "We have consolidated all of the tools available for a small business to market themselves online," Mr. Koven explained, "and we're currently working with a small group of invite-only businesses to demonstrate how to make internet marketing work for them." Mr. Koven notes that his program, currently in beta testing in the inaugural city of Toronto, showcases local businesses through a community blog and ties each small business's marketing efforts together across multiple networks and platforms in a holistic approach to web based marketing. In this way, the startup is highlighting one possible solution to the epidemic currently facing small businesses throughout the community. By outsourcing their online marketing to a dedicated team of experts capable of keeping pace with the rapidly changing online environment, small businesses are able to focus on their core competencies while still reaping the benefits of the ongoing internet boom.
About: FS Local is a start up based in Toronto, Ontario, that blends marketing, advertising and consulting services focused on small businesses. The program has been in development for two years and recently entered beta testing with a select group of clients. For more information read the FS Local Blog.