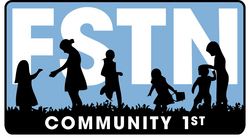 Volunteering strengthens our community and provides an opportunity to give back what has been given to us
Terre Haute, Indiana (PRWEB) August 19, 2009
Whether fighting hunger, walking for a cure, or keeping drunk drivers off the road, Terre Haute law firm Fleschner, Stark, Tanoos & Newlin does much more than provide legal assistance. As a matter of fact, some of the most important work they do often involves hosting cookouts to benefit charity, collecting canned food, and covering cab fares for people in need of a safe way home.
Because of its commitment to helping others, the firm has launched Community 1st--a year-round program that enhances the firm's community and service efforts and gives everyone at the firm an opportunity to make a positive difference in the lives of friends, family, and neighbors.
"Volunteering strengthens our community and provides an opportunity to give back what has been given to us," said attorney Steven Fleschner of Terre Haute law firm Fleschner, Stark, Tanoos & Newlin.
Building a Stronger Community
For 2009, the members of the firm have chosen United Way of the Wabash Valley as a main beneficiary of the Community 1st initiative. The firm serves as a pilot company for United Way and joins more than 20 other companies to help kickoff the nonprofit's annual fundraising drive. The firm has already sponsored a cookout, hosted a Tupperware sale, and raised funds by sponsoring an employee "wear jeans to work" program. On top of that, nearly every firm employee has participated in a payroll deduction program to benefit United Way. The fundraising campaign ends on August 21, and by that time members of the law firm estimate they will have raised almost $12,000 in just five months.
Service as a Staple
Members of the firm have been involved with the Terre Haute community for years and have donated countless hours and resources to their neighbors. This includes fundraising initiatives to benefit the 14th and Chestnut Food Bank, the American Cancer Society, Habitat for Humanity, the Larry P. Fleschner Charitable Foundation, the Larry P. Fleschner Food Drive, March of Dimes, and United Way.
Earlier this year, firm attorney Tony Tanoos established the Travis J. Smith Outstanding Junior Golfer Award in memory of a local teen golfer and family friend who was killed in a 2007 auto accident. The firm also sponsors the Safe and Sober Free Ride Home program, which raises awareness of the dangers of drunk driving and provides a safe transportation alternative on New Year's Eve, St. Patrick's Day, and Halloween.
To learn more about Community 1st, view photos, and read about current projects and past events, visit http://www.FSTNcommunity1st.com.
About Fleschner, Stark, Tanoos & Newlin
Established more than 30 years ago, Fleschner, Stark, Tanoos & Newlin has provided exceptional legal service to every one of its clients. Each case is approached with integrity, determination, and understanding. Together, the attorneys at the firm have nearly 150 years of combined experience in personal injury and Social Security Disability law. The professionals at the firm have strengthened their skills and their fight over the years, and have had the privilege of helping thousands of injured people achieve justice for their injuries. Visit http://www.FleschnerLaw.com to learn more.
###