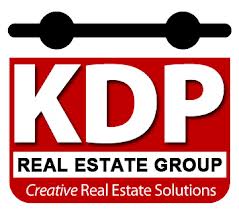 This Fort Lauderdale real estate company is offering these expedited services apart from the services offered by realtors or agents.
Fort Lauderdale, Florida (PRWEB) May 24, 2013
Economic conditions, relocation and divorce settlements can be some of the reasons that homeowners need to sell a home faster than normal. The services offered by most realtors are on a time-based schedule and might not fit into the immediate needs of homeowners hoping to sell faster. The KDP Real Estate Group is now working one-on-one with homeowners in Southern Florida to purchase homes. This Fort Lauderdale real estate company is offering these expedited services apart from the services offered by realtors or agents. The company created website at http://houseforsaleinfl.co can be used by homeowners to obtain more information.
The traditional process of home sales involves a specific chain of events that starts with an overview of credit ratings and applications. While some homeowners have no issues with this route, complications with past credit histories or current debts could make it difficult for some people to become qualified.
The new services provided by the KDP Group are designed with homeowners in mind who have extraordinary circumstances that would prevent a traditional sale. Company specialists are now assigned to each person who makes a formal request for sale.
To go with the services that are now updated, new features are included on the company website. The first set of features involves more content published online. Because homeowners often perform DIY research, a new blog area has been setup online. This new area includes published articles and other information provided by company staff to help offer an educational resource for homeowners.
The content now published is expected to provide a better understanding of the options that can be explored when traditional real estate sales are unavailable. This new blog is in addition to streaming videos now published.
The videos that are now in use are designed as companions to the written content online. Videos are now included on the company website and a separate video channel has been created at YouTube. This channel includes regular updates that are offered as one resource to use when reviewing the company services.
One of the first videos created can be accessed at http://www.youtube.com/watch?v=6fKWzGhs9FY and other videos are now in the production stage. Updates are expected to this channel on the same schedule as the company website. Homeowners with immediate needs can make contact with company specialists using the local number provided at (954) 780-8869.
About KDP Real Estate Group
The KDP Real Estate Group company buys and sells real estate in the Southern Florida area. This company offers its services directly to homeowners hoping to sell homes in a faster way as well as to buyers searching for immediate occupancy. The upgraded company services announced this year have helped to introduce more ways that this company can assist a person trying to avoid a traditional real estate sale. The KDP Real Estate Group company redesigned its website to better inform the public before hiring of the company services takes place. This company is now using its published content and online videos to promote its services to buyers and sellers in Florida.