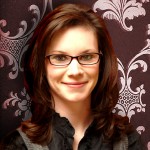 Ft. Meade, MD (PRWEB) July 26, 2011
Military and civilian families needing information on the real estate market in the Ft. Meade and Annapolis areas can now access a new online resource, http://www.FtMeadeRealEstate.com. Recently launched by real estate agent Haleigh Rice, the new website provides up-to-date real estate data and serves as a guide to those relocating into the region.
Rice, whose spouse is in the military, has extensive relocation experience. "I have lived all over the country and I know the ins and outs of relocating," she says. "I know how stressful and challenging it can be and how important it is for you to have access to information that you can rely on. Through my new site, I hope to give some clarity to those who are about to embark on a Ft. Meade relocation."
Ft.MeadeRealEstate.com features Rice's own carefully selected list of some of the available properties in the region, as well as a property search tool that allows the user to find homes according to location, property type, price, size, number of bedrooms, and a wealth of other factors. It also provides an introduction to the area's different communities, including details on local schools, as well as various guides and tools on home-buying, selling and financing.
"Whether you need help with an Annapolis military relocation or you're selling your home in Odenton and in other towns and cities in the Fort Meade area, I will be more than happy to provide you with all the insight, advice and support that you need," says Rice.
For more information on her wide range of services and to learn more about options in the housing market in the area, from Annapolis to Odenton real estate, visit FtMeadeRealEstate.com or contact Haleigh Rice directly.
###