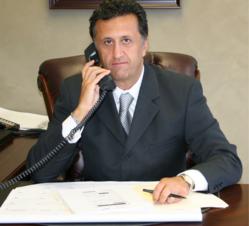 Los Angeles, CA (PRWEB) December 11, 2012
Contesting traffic tickets can be complicated for drivers that are unsure of where to find the legal assistance they need. Many drivers do not realize they may have an FTA warrant issued in their name if they do not attend the traffic court on their scheduled date. For those that would like to avoid huge fines, suspended license, and the arrest that can result from an FTA warrant, Mr. Ticket, FTA warrant attorney is now offering free consultations.
Drivers that fail to employ the services of a traffic ticket lawyer for fighting their traffic charges could be facing a long list of penalties ranging from a suspended license and fines to points being placed on their record. When the driver fails to pay fines or does not show up on their court date, they will have a bench warrant issued by the judge. Any time that the driver is pulled over and has their name run by an officer, they will be taken into custody.
Once the driver has been taken into custody, the overall costs of a single ticket could double or even triple. These additional costs include bail, impounding of one's vehicle, late fees, and more. Many drivers are now turning to Mr. Ticket, red light ticket attorney for consultations for a wide range traffic charges as well as FTA warrants. With this traffic ticket attorney by one's side, drivers often find that they can move past these charges without fear of being arrested or having these violations placed on their record.
For all traffic infractions, misdemeanors, and felonies, drivers can now receive the expert legal assistance that they need with the team of attorneys from the Law Offices of Amir Soleimanian and Associates.
With over 20 years of experience within the automobile industry, drivers can rely on the effective tactics that Mr. Ticket brings to every one of his cases. Clients turn to this trusted speeding ticket lawyer for all violations including overweight tickets, lane change tickets, red light tickets, DUIs, and more.
Call (866) 780-1234 or visit http://www.4mrticket.com for more information. Law Offices of Amir Soleimanian and Associates is located at 16633 Ventura Blvd. Suite 503 in Encino, CA 91436.