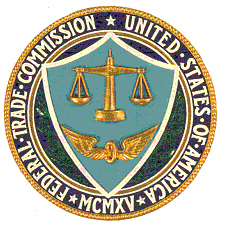 Washington, DC (PRWEB) March 10, 2009
Despite the musical claims of some TV commercials, the only authorized source to get your free annual credit report under federal law is AnnualCreditReport.com. To reinforce this message, the Federal Trade Commission (FTC) is featuring two new videos with their own catchy tunes. Both videos are available on the FTC's site as well as on YouTube.
Today at 11am EST, the FTC will have a phone media availability with Eileen Harrington, Acting Director of the Bureau of Consumer Protection, to discuss the videos and answer any media questions. Phone number: 866-363-9013; confirmation number/pass code: 89503788.
The new videos highlight the differences between AnnualCreditReport.com and those other sites that claim to provide "free" credit reports. Other sites require users to pay hidden fees or agree to additional services. For example, some sites provide a free credit report if you enroll in a new service. If you don't cancel the service during a short trial period, you're likely to see membership fees on your credit card statement.
The Fair Credit Reporting Act requires each of the nationwide consumer reporting companies --Experian, TransUnion, and Equifax -- to provide a free copy of your credit report, at your request, once every 12 months from AnnualCreditReport.com, a toll-free telephone number, or a mailing address. Please visit the FTC Web site (http://www.ftc.gov/freereports) for more details. Reviewing your credit report regularly is an effective way to deter and detect identity theft.
The FTC encourages people to post the videos on their own websites or blogs, and provides tools to help them do so. The jingles also are available as 30-second audio public service announcements at http://www.ftc.gov/freereports.
###