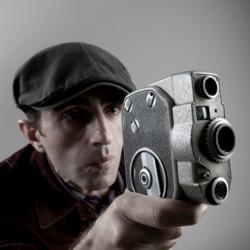 Sellers pay the marketers commission based on the number of consumers they lure to their sites. There is no reporter, no investigation, no dramatic weight loss, no satisfied consumer who left a comment, and no affiliation with reputable news.~ FTC
Minneapolis, Minnesota (PRWEB) September 13, 2012
Charges and a settlement were hours apart yesterday as the FTC released news of changes against ADS4Dough's use of false news rooms to push out advertising messages. We are seeing a stronger FTC and better advertising and marketing compliance enforcements.
In contrast to most lawsuits involving charges from the FTC, ADS4Dough has been quick to be transparent about the investigations. They assumed the leader's role in bringing the investigation to light and telling their large affiliates and partners it was happening. Rather then keep things secretive, ADS4Dough revealed to many what their legal position was, "that they were just running offers of a few clients, and those clients were responsible for the content of the advertising — not them".
However, the FTC's didn't think so. Their press release states, "the complaint against California-based Coleadium and its owner, Jason Akatiff, alleges that they acted as intermediaries between online merchants who sold the purported weight-loss products and the affiliate marketers who used websites designed to look like objective news reports to promote the products and draw consumers to the merchants' sites. The products advertised included the acai berry supplements AcaiOptimum, AcaiBurn-Force Max, Acai Tropic, Acai Fit, and Acai Elite Blast; as well as colon cleansers Natura Cleanse, Smart Colon Flush, Advanced Colon Max, and Colo Flush".
With the proliferation of on-line media, and it's content reuse harder to control than traditional media, Integral Media expects we will continue to see censoring governments and sensitive corporations likely to clamp down more in the future on fake news.
Here are the steps Coleadium and Akatiff used, that we will consider "learn by not doing as they do":

Allegedly assembled a network of affiliate marketers
Approved the affiliates to market the products
Monitored the traffic the affiliates generated through fake news sites
Paid the affiliates commissions based on the traffic generated.
Under the agreed-upon settlement, the defendants will pay $1 million, and will be required to monitor affiliate marketers in their network to ensure that their statements are truthful and in compliance with federal advertising law.
With even the name "ADS4Dough" conjuring up hits of humor, some marketers have sought to find the etiquette of using humor or parody in advertising messages. Anita Ramasastry, a professor at the University of Washington School of Law, says:"The line between, on one hand, legitimate protest through parody, and, on the other, libelous misrepresentation or trademark infringement is muddy. And while this may be protected speech, some critics caution that campaigns may backfire—with similar tactics turned against nonprofits like Greenpeace, which partnered with the Yes Men".
The issue with ADS4Dough stems much for a growing practice of news sites. Many people have come to rely on the news, assuming it to be newsworthy and truthful. Following this story, the FEC issued a consumer warning stating, "When you want the straight scoop on what's going on in your community or around the world, you probably count on the news for accurate and truthful reporting. More and more, scam artists are exploiting your trust in well-known news organizations by setting up fake news sites to peddle their wares. The fake sites, which usually display logos of legitimate news organizations, promote everything from bogus weight loss products to work-at-home opportunities, anti-aging products and debt reduction plans".
Integral Media, professional marketing consultants, manages business' advertising and media buys holding deep appreciation for integral and truthful advertisement messages. If you are seeking marketers with a long-standing reputation for quality service, call 952-470-5254.