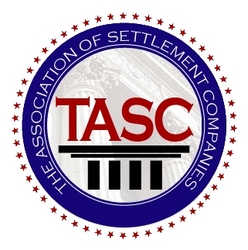 Whether it's credit cards, banks or even debt settlement companies, consumers should be extra vigilant when assessing their credit options
Madison, WI (PRWEB) March 3, 2010
A report released recently by the Federal Trade Commission reveals that services related to consumer credit continue to generate a high percentage of complaints and the need for watchdogs such as The Association of Settlement Companies (TASC) is stronger than ever, the organization announced.
In the FTC's annual Consumer Sentinel Network report, third party and creditor debt collection ranked No. 2 (nine percent of all complaints), credit cards were No. 7 (three percent), advance-fee loans and credit protection/repair were No. 9 (three percent), banks and lenders were No. 10 (two percent), credit bureaus, information furnishers and report users were No. 11 (two percent) and debt management and credit counseling were No. 19 (one percent).
"Whether it's credit cards, banks or even debt settlement companies, consumers should be extra vigilant when assessing their credit options," Dave Leuthold, executive director of TASC, said. "With all the disreputable companies out there, our members are held to the strictest of operating standards and procedures to differentiate ourselves."
TASC was formed to protect consumers by self-regulating the debt settlement industry. Its efforts have become even more important in light of this report, Leuthold added.
To view this report, visit http://ftc.gov/sentinel/reports/sentinel-annual-reports/sentinel-cy2009.
About The Association of Settlement Companies
The Association of Settlement Companies (TASC) promotes fair business practices, consumer protection and industry standards for the debt settlement industry. TASC, founded in 2005, serves to protect consumers through an organization seal that represents best practices and standards of reputable companies. The organization also protects its member companies through lobbying efforts at the state and national levels, as well as awareness initiatives to educate consumers on debt settlement as a financial solution. All TASC member companies pledge compliance to strict association bylaws governing business practices and ethics. For more information, visit http://www.tascsite.org.
###