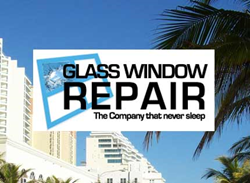 While we service all of South Florida, we have a special focus on the larger communities such as Fort Lauderdale.
Fort Lauderdale, FL (PRWEB) August 12, 2014
Express Glass and Board Up Services is proud to announce a new microsite devoted to Fort Lauderdale glass repair service issues. The site can be found at http://glasswindowrepair.com/ and focuses specifically on the special needs of the Fort Lauderdale community. Fort Lauderdale, with a population of 170,000, and a beach lifestyle has heavy demand for glass repair services.
"While we service all of South Florida, we have a special focus on the larger communities such as Fort Lauderdale," explained Yani Santos, general manager of Express Glass. "We see heavy demand for sliding glass door repair in Fort Lauderdale, as well as for our standard commercial glass repair services and residential glass repair services."
Fort Lauderdale Glass Repair and the Coverage of the New Microsite
The new microsite is designed as a one-stop shop for anyone seeking glass repair services in Fort Lauderdale. It has specific sections on sliding glass door, residential, commercial, and emergency services, as well as a handy contact form. Each subsite builds out specific, informative information that is useful for a consumer in Fort Lauderdale doing a search for glass repair. The sliding glass door repair section, for example, covers breakage, specialty glass issues and the 24/7 emergency glass conundrum of speed vs. cost in the glass repair business. Both commercial and residential glass repair customers will find specific sections for their needs.
About Express Glass and Board Up
Express Glass and Board Up Service Inc. is a family owned and operated glass repair business with more than 20 years of experience. Their professional technicians and the large variety of inventory make Express Glass the top glass repair service. If customers are looking for Miami glass repair or Ft. Lauderdale glass repair as well as glass repair in Delray Beach or West Palm Beach glass repair, please reach out to the company for a free estimate. If customers need a 24/7 emergency glass repair service in Ft. Lauderdale or Boca Raton or Miramar, technicians are standing by. The company specializes in sliding glass door repair and window glass repair; technicians will handle any glass replacement situation efficiently. Home or business glass repair is the company's main priority.
Express Glass and Board Up
http://www.expressglassfl.com/