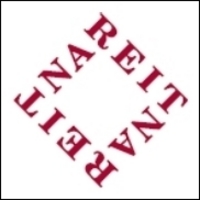 Washington, D.C. (Vocus) September 8, 2008
In sharp contrast to the decline seen in commercial property values, the total return of the FTSE NAREIT Equity REIT Index is up nearly 2 percent through Aug. 31 and up nearly 6 percent for the third quarter, according to the National Association of Real Estate Investment Trusts (NAREIT).
While it may seem counter-intuitive, history indicates that REIT shares are likely to continue trending up while direct commercial property values, as measured by the NCREIF Property Index, sink.
Historically, cyclical movements of the U.S. REIT index precede the movements of the NCREIF Property Index by four to eight quarters. Consider the following points:

In 1989, for example, REIT share prices began to decline (see chart on next page), while the NCREIF Property Index continued to climb. Four quarters later, at the end of 1990, however, the NCREIF index peaked and began to turn down, while the REIT index bottomed and began its recovery.
Another four quarters later, at the end of 1991, the REIT and NCREIF indexes crossed paths, with the REIT index accelerating upward and the broader direct commercial property index continuing its decline.
In the current cycle, REITs peaked around the end of January 2007 and began a rally this spring, approximately four quarters later. This would indicate that REITs have likely completed their major downward correction and REIT shares are more likely to be trending up over the next few quarters, in spite of the fact that broader commercial property values will be trending down.
The National Association of Real Estate Investment Trusts® (NAREIT) is the representative voice for U.S. REITs and publicly traded real estate companies worldwide. Members are real estate investment trusts (REITs) and other businesses that own, operate and finance income-producing real estate, as well as those firms and individuals who advise, study and service those businesses. Visit our Web site at REIT.com.
NAREIT does not intend this press release to be a solicitation related to any particular company, nor does it intend to provide investment, legal or tax advice. Investors should consult with their own investment, legal or tax advisers regarding the appropriateness of investing in any of the securities or investment strategies discussed in this publication. Nothing herein should be construed to be an endorsement by NAREIT of any specific company or products or as an offer to sell or a solicitation to buy any security or other financial instrument or to participate in any trading strategy. NAREIT expressly disclaims any liability for the accuracy, timeliness or completeness of data in this publication. Unless otherwise indicated, all data are derived from, and apply only to, publicly traded securities. Any investment returns or performance data (past, hypothetical, or otherwise) are not necessarily indicative of future returns or performance.
Contact: Ron Kuykendall
or Matt Bechard
(202) 739-9400
1-800-3NAREIT
http://www.nareit.com
# # #