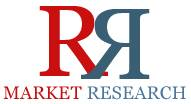 The fuel additive market size in terms of value is expected to grow to $8,100 million by 2019, at a significant CAGR from 2014 to 2019.
Dallas, TX (PRWEB) June 24, 2014
The global fuel additives market saw the maximum activity in 2011. The year was a fruitful one for most companies as the most number of developments in the past year were specific expansion strategies. Besides, the companies continued increasing their efforts to increase customer penetration and diversity by expanding production facilities, creating innovative products, and through setting up facilities in emerging markets abroad. The aim for the companies was not only to increase their reach but also provide innovative and better products at affordable rates to consumers in regions such as South America and Asia-Pacific.
Below Companies Mention in this report:

Afton Chemical Corporation
Albemarle Inc.
BASF Se
Cerion Energy
Chemtura Corporation
Chevron Oronite Inc.
Cummins Inc.
Dorf-Ketal Chemicals India Private Limited
Evonik Industries Ag
Infineum International Ltd.
Innospec Inc.
Fuel Performance Solutions Inc.
the Lubrizol Corporation
total SA
Order a purchase copy of this report at http://www.rnrmarketresearch.com/contacts/purchase?rname=62094.
Leading players of this industry have been profiled with their recent developments and other strategic industry activities. These include, The Lubrizol Corporation (U.S.), Innospec Inc. (U.S.), Afton Chemical Corporation (U.S.), Infineum International Ltd (U.K.), Fuel Performance Inc. (FPS) (U.S.), BASF Corporation (Germany), Cerion Energy (U.S.), Chevron Oronite Company LLC (U.S.), Cummins Filtration Inc. (U.S.), Chemtura Corporation (U.S.), Total Petrochemicals and Refining (France), Evonik Industries AG (Germany), Dorf-Ketal Inc.(India), and Albemarle Corp (U.S.).
The move to low sulphur content fuels will help the application of newer emissions control technologies like addition of fuel additives, which would substantially lower the emissions of particulate matter from diesel engines. This was first introduced in the EU and later in North America. There is also an increasing trend for usage of diesel sourced from various bio-based sources. Both of these alternatives require significantly higher amounts of dosing of fuel additives.
The value chain of fuel additives starts with material and component suppliers. It includes many small and big time chemical companies providing components like chemicals and catalysts to fuel additive manufacturers like Afton Chemical Corporation, BASF SE, Chemtura Corporation, and others. Fuel additive manufacturers develop the fuel additives and supply it to two different markets. The major chunk of these supplies goes to crude refiners who are the major consumers of the additives. The refiners use these additives to ensure smooth operations and also to supply better quality products to the consumers by adding those to almost all light and middle distillates like diesel, gasoline, jet fuel, and so on.
Complete Report Available at http://www.rnrmarketresearch.com/fuel-additives-market-diesel-gasoline-aviation-applications-types-deposit-control-antioxidant-corrosion-inhibitor-lubricity-cetane-improvers-global-trends-forecast-2017-market-report.html
The global market for fuel additives is fairly concentrated with top four companies, namely, Innospec Inc. (U.S.), BASF SE (Germany), Afton Chemicals (U.S.) and The Lubrizol Corporation (U.S.) accounting for more than two-fifth of the total market in 2013. The market is concentrated more in the region of North America with a larger percentage of the companies belonging from the region. However, more and more companies are setting up plants in Asia-Pacific due to the presence of thriving economies in the region.
Various secondary sources have been used such as encyclopedia, directories, and databases to identify and collect information useful for this extensive commercial study of fuel additives market. The primary sources – experts from related industries and suppliers have been interviewed to obtain and verify critical information as well as to assess the prospects of the fuel additives.
Scope of the report:
This research report categorizes the global market for fuel additives on the basis of applications, types, and geography, forecasting volume and value, and analyzing trends in each of the submarkets.
On the basis of application:

Diesel
Gasoline
Aviation
Other applications
On the basis of product type:

Deposit Control Additives
Cetane Improvers
Antioxidants
Dyes & Markers
Lubricity Improvers
Cold Flow Improvers
Stability Improvers
Corrosion Inhibitors
Octane Improvers
Anti-Icing
Others
On the basis of geography:
North America

Europe

Germany
France
Italy
The U.K.
Russia
Rest of Europe
Asia-Pacific

China
Japan
India
Rest of Asia-Pacific
South America
Middle East & Africa
Explore more reports on Fuel Additives industry at http://www.rnrmarketresearch.com/reports/materials-chemicals/chemicals/specialty-chemicals/fuel-additives .
About Us:
RnRMarketResearch.com is an online database of market research reports offer in-depth analysis of over 5000 market segments. The library has syndicated reports by leading market research publishers across the globe and also offer customized market research reports for multiple industries.