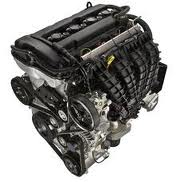 As an alternative to printing prices, this company now generates automatic pricing at the click of a button.
Battle Creek, Michigan (PRWEB) February 14, 2013
Crate motors are one way that car builders and mechanics use to provide a brand new motor as a replacement for used editions. One of the drawbacks to installing these types is the nonexistence of select components that are essential to correct operation. The CrateEnginesforSale.com company is now selling fuel injected crate motors from its website. More information can be located online at http://crateenginesforsale.com.
These drop-in ready motors include modern fuel injection systems for buyers to eliminate the need to add these devices before installation.
Ford, General Motors and other companies started producing genuine motors for sale to the public 20 years ago. Specialty builders in the United States are hired by these companies to manufacture these builds. While these builds offer a genuine replacement, these are typically sold at full retail price and can be as expensive as a new car purchase.
The new engines that are sold in fuel injected and carbureted editions are expected to provide the low price point that installers and owners of vehicles prefer when replacing a motor.
In addition to the new engine types now in stock, this company has developed new testing procedures to raise the value of a motor. Untested motors could lead to premature breakdown or imminent failure after installation.
The CrateEnginesforSale.com company now tests all builds using a dynamometer device to prove all parts are new and functioning correctly. Not all companies provide this extra step for a new build before customer shipment. This new level of quality is expected to assure customers before purchase is complete.
The delivery of pricing has also changed on the company website. As an alternative to printing prices, this company now generates automatic pricing at the click of a button. This new delivery method for prices ensures that each engine built is priced accordingly and is as low as possible for the quality offered. This automatic distribution of prices online is one way this company is helping customers receive approximate pricing without requiring a phone call or email first.
The company inventory can now be searched online easier and faster due to reorganization of the pages on the company website. Sort features by automaker now provide a better way to quickly locate families of engines.
About Crate Engines for Sale
The Crate Engines for Sale company has sold its custom built engines for decades as an offline seller. The creation of the company website has provided new opportunities for customers to research engine data before purchases are made. Hundreds of pages now exist online for customers to use to learn details about the company and its inventory. Generous warranty protection is provided for three years with each purchase made by customers. The Crate Engines for Sale company offers discounted pricing and same day shipments for all customers selecting this company as an engine provider.