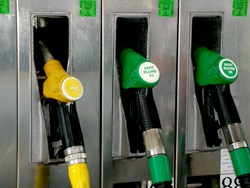 new research shows that motorists are now paying a record 81p in tax per litre of fuel
(PRWEB UK) 8 November 2012
With Asda announcing a 2p drop in the price of a litre of fuel and the other major UK supermarkets following suit immediately, Britain's hard-pressed motorists are likely to be the beneficiaries of a forecourt price war.
The move by Asda, reducing the pump price of a litre of petrol to a maximum of 131.7p and a litre of diesel to a maximum of 137.7p, sparked an equivalent price reduction from Sainsbury's, Morrisons and Tesco.
The price cut comes as new research shows that motorists are now paying a record 81p in tax per litre of fuel and with the government under pressure to postpone a planned 3p per litre tax increase planned for January 2013.
The UK's 33 million drivers are set to benefit from the reduced price of fuel in the run up to Christmas, with the 2p reduction being made in addition to the aggressive promotional campaigns currently being run by the likes of Morrisons, who are rewarding their shoppers with an additional 15p discount as part of their "Fuel Britannia" campaign.
Andrew Goulborn, Commercial Director at car insurance comparison site Tiger.co.uk, welcomed the news: "The UK's motorists have had a tough few years and this ray of sunshine comes after our recent announcements that car insurance quotes are also dropping from their highs of two years ago for most drivers. Together, these reductions will bring some welcome relief, especially in the run up to Christmas".
About http://www.tiger.co.uk:
Tiger.co.uk is a trading name of Call Connection Ltd. Tiger.co.uk is a UK based, independent car insurance comparison site, offering insurance quotes from over 150 motor insurance brands.Call Connection Ltd is authorised and regulated by the Financial Services Authority (number 308374).