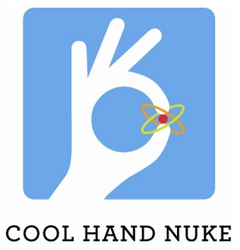 We've seen first-hand how communities can overcome disasters. This is the beginning, not the end of our efforts.
New Orleans, LA (PRWEB) March 25, 2011
Non-profit, environmental and nuclear companies are quickly seeking workers to help respond to the Fukushima reactor crisis. Cool Hand Nuke, the online community and job resource site for the nuclear industry, is offering free Fukushima-related job postings and donations to help workers and families affected by the crisis in Japan.
"My family and I live in New Orleans. Because of our experience during and after Hurricane Katrina we deeply empathize with the people of Japan," said Jeff Madison, President of Cool Hand Nuke. "We're a small company with limited resources, but want to help as much as we can. So we're lifting the listing price for any and all Fukushima-related job postings and donating a portion of our proceeds from annual subscriptions."
The positions posted may be from any company and for any skill level or area of expertise in nuclear, humanitarian or other area benefiting the people of Japan. The free postings, a value of $300 each, are effective immediately. In addition, Cool Hand Nuke is donating at least five percent of all annual subscriptions purchased between now and June 1, 2011. The company will increase the donation to 10 percent if 10 subscriptions are sold and to 20 percent if 20 subscriptions are sold. That totals up to $20,000 in donations for the relief efforts.
"We've seen first-hand how communities can overcome disasters. This is the beginning, not the end of our efforts," added Madison. "We believe in a peaceful future with nuclear energy providing power. To that end, we're actively working with our partners to identify more ways to help the workers of the Fukushima nuclear reactor and the residents of its surrounding areas."
About Cool Hand Nuke
Cool Hand Nuke is the virtual water cooler for progressive nuclear workers. It marries relevant nuclear news, the best in nuclear thought leadership, online networking and job seeking all within an environment that encourages on-going interaction between companies and individuals -- the first and only Web 2.0 nuclear community. It was listed the leader in Nuclear Career and Education Resources, according to a USA Today special supplement on nuclear energy. Visit http://www.coolhandnuke.com and follow @CoolHandNuke.
###