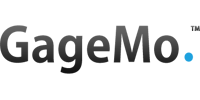 "We are excited to announce that GageMo will now be providing full service email marketing services to current and future customers. We believe it was the right choice to make to help our customers be able to meet and exceed their marketing demands."
Napa, CA (PRWEB) August 14, 2013
The Napa, CA based email marketing software and solutions provider GageMo announces today that they will now be providing full service email marketing services along with their email marketing software suite. The announcement means that GageMo will look to expand the solutions for customers to meet the demands of the marketing place, and help the growing amount of business owners who don't have time to manage their own email marketing campaigns.
The shift towards providing hands on service means that GageMo will be more equipped to meet customer needs. No longer will clients be forced to go through the process of managing their own email campaigns, creating customer templates, and so forth. They will now have highly qualified email marketing professional to do this for them.
In regards to the new services provided, GageMo CEO Prashant Patel says, "We are excited to announce that GageMo will now be providing full service email marketing services to current and future customers. We believe it was the right choice to make to help our customers be able to meet and exceed their marketing demands."
Prashant went on to list some of the solutions and services that GageMo will now be offering.
The services include:

Email Consulting
Custom Email Templates
Content Coordination
Email Campaign Production
Email Deployment
Campaign Reporting
Director-level Account Management
To learn more and see how GageMo will take your email marketing to new heights, visit http://www.gagemo.com or call 707-682-5000 and schedule a one-on-one demo.
About GageMo
GageMo is an email marketing service provider from Napa, CA that works with marketers to nurture relationships, increase conversions, and keep customers coming back. Founded in 2012, the company's software suite utilizes modern analytics tools, integrates into ecommerce systems to provide a centralized hub of usable data for email marketing, shopping cart abandonment solutions to recoup lost sales, automated post purchase solutions to drive life-time value, and more. The GageMo team has more than a half decade of internet marketing experience and works with several leading international brands within the jewelry and hospitality industries. For more information, visit http://www.gagemo.com/.