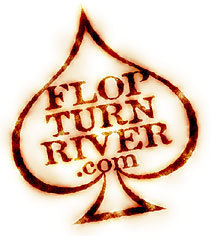 Manhattan Beach, CA (PRWEB) December 11, 2007
FlopTurnRiver.com (FTR), one of the premiere online destinations for free poker videos, poker forums, poker strategies, poker room reviews, and poker tools, continues to build on its varied list of free features with the support of Full Tilt Poker within the very popular FTR Hand History Converter.
FlopTurnRiver.com, one of the fastest growing online poker communities with over 600,000 poker forum articles, highly encourages its members to use the FTR Hand History Converter when illustrating specific poker hands to review and discuss. As a strategy and discussion website, hands from tournaments or ring games are often posted in the forums for advice and feedback. Using the FTR Hand History Converter helps encourage these discussions.
The FTR Hand History Converter accepts the raw online poker room hand histories as input, and then outputs a friendly, easy-to-read version with card graphics, all ready to cut and paste into discussion forums across the internet for analysis and discussion. The friendly output makes it easy to understand the action and events of a particular poker hand, and therefore, attract more participation for feedback. The FTR Hand History Converter is widely utilized by the most popular poker forums on the Internet, including the FTR Poker Forum. The FTR Hand History Converter has converted over 200,000 online poker hands for viewing and discussion.
Full Tilt Poker's popularity has had a meteoric rise over the past year. You can read FTR's full review of Full Tilt Poker, along with ratings and reviews from visitors and members. And for new users, FlopTurnRiver.com offers an exclusive Full Tilt Poker Referral Code which allows new users access to the maximum initial deposit bonus of $600. To receive this Full Tilt bonus, plus access to exclusive FTR events such as the monthly FTR500 money added tournament, use Referral Code "flopturnriver".
Because of Full Tilt Poker's popularity explosion and emergence as one of the top online poker rooms, FTR has added support for Full Tilt Poker to its FTR Hand History Converter, and continues to work on improving the tool to provide more functionality. Of the over 60 online poker rooms reviewed by FTR staff, members, and visitors, Full Tilt Poker is ranked as the #1 online poker room on the Internet.
The FTR Hand History Converter is compatible with Absolute Poker, Paradise Poker, Party Poker, PokerStars, Ultimate Bet, and Full Tilt Poker.
With the launch of Full Tilt Poker compatibility, the FTR Hand History Converter further strengthens its position as the top online poker hand converter on the Internet.
FlopTurnRiver.com offers the use of the FTR Hand History Converter for absolutely free.
FTR offers several other free online poker tools, including the FTR Hand History Database, the FTR Tournament Trimmer, Tournament Archives, Poker Odds Calculator, Poker Videos and more.
FlopTurnRiver.com also features numerous poker strategy and related articles covering the basics from poker lingo to advanced tips on poker tells. FTR offers an online poker league, the bustling FTR poker forums, private, exclusive tournaments, and much more.
###