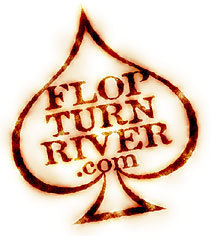 Manhattan Beach, CA (PRWEB) May 27, 2008
FlopTurnRiver.com regulars, kmind and dwarfman, take first and second place at the FTR500 May tournament hosted at Full Tilt Poker.
The FTR500 poker tournament, promoted by FlopTurnRiver.com, continued in May and had one of the largest pools since the series had started in June of 2007! In total, 52 players registered for the chance to be the next FTR500 champion! The FTR500 is a $5 private tournament for FlopTurnRiver members, held at Full Tilt Poker. This special money added tournament is on the 5th each month, and has $500 added to the prize pool! Anyone can participate in the FTR500. All participants must simply be registered poker forum members, and the FTR Poker Forum is free to join.
With 52 FTR members playing, this sent the prize pool up to a huge $760 and paying 6 places! First place would end up taking home $288.80, which is a very large return for a $5 buy-in. In addition to the money added funds, FlopTurnRiver also added some extra bonuses by giving away official Full Tilt Poker gear! First place, the bubble boy (7th place finisher), and whoever knocked out last month's winner (givememyleg) would walk away with their choice of Full Tilt clothing. These items are straight from the Full Tilt store which normally require lots of points to earn and purchase.
The final table had all sorts of new faces, and a lot of them were the seasoned players. The top 3 in chips were kmind, swiggidy, and dwarfman, respectively, who had over 70% of the chips in play between them. The other 6 players did not have much to work with having only 30% of the chips. The blinds were also fairly large at this point and the first hand in Monty3038 was eliminated by kmind, and increased his already sizable chip lead. It didn't stop there, as the very next hand IBetANickel pushed with TT and Ateam4 was forced to call in the big blind with QT and spiked a Q on the flop. This sent IBetANickel out in 8th place, and just like that, the table was down to 7. These 7 players then had to wait out the 5 minute break, but all the cooling off wouldn't cool the action.
The first hand after the break returned, blacksun1 got all this chips in with A7s against swiggidy who dominated him with AT. No help came and the players were now in the money! However, blacksun1 didn't leave totally empty handed as he won a choice of Full Tilt gear for being the bubble boy. So far there had been 3 hands played on the final table, with 3 eliminations! With 6 players left, the chip positions had changed a bit, but the same three people were on top; swiggidy, kmind, and dwarfman. Since the final table they had avoided each other, but the confrontation had to happen soon. A few hands later, dwarfman raised from the sb, and kmind re-raised. Dwarfman then shoved all-in and was called by kmind. Dwarfman held AT which was in very good shape against kmind's A9. Kmind couldn't find a 9 and doubled up dwarfman, flipping their chip positions.
However, he would regain some of his lost chips as Ateam4 got all-in with T9 against kmind's KT, and eliminated Ateam4 in 6th place. He earned $45.6 for his run. Shortly after, dwarfman would continue his momentum when he eliminated the king of the short stack, FULLTILTx1, in 5th place. FULLTILTx1 started the final table with just 2 big blinds and kept staying alive. Too bad for him his AQ couldn't hold up against dwarfman's KJs, and he won $60.8 for 5th place. Down to 4, all eyes were on renegades8 as he only had 4,000 chips against the 74,000 held between dwarfman (35,000), swiggidy (28,000), and kmind (11,000). Without much room to work with, he shoved with K8 and was called by kmind who held Q7s. The flop is AQQ looked beautiful to kmind, and renegades8 finished in 4th place collecting $83.6.
As expected, 3 way play was full of action with these three aggressive players. There were a few small pots won, and a few good calls, and after about 10 minutes they were about even; swiggidy 27k, kmind 25k, dwarfman 25k. Unfortunately for swiggidy, he would lose two big back to back pots against both players, and found himself the short stack. He then raised with 99, was re-raised by kmind. Swiggidy then shoved all of his chips in and kmind beat him into the pot with QQ. The Q on the flop sealed it and swiggidy finished in 3rd for $114.
Heads up kmind had a decent lead against dwarfman, 47k to 31k. However, with blinds at 400/800 there was still a lot of poker to be played. After a few back and forth pots, they were still in the same position and finally both players woke up with a hand. On the button dwarfman raised, kmind re-raised, dwarfman pushed all-in and was called by kmind. Dwarfman held TcTh and was in great shape versus kminds 9d9s. The 8c5dJd flop was great for dwarfman, and the Td on the turn gave him a set but also gave kmind a ton of outs. It all came down to the river, which fell the Kd and kmind made a flush to win the May FTR500, with a suckout on the river! Dwarfman won $167.20 for his second place finish, and kmind went home with $288.80, free Full Tilt Poker clothing, and the May FTR500 title!
Congratulations to everyone who won money in May's FTR500, especially kmind and dwarfman! To join in on the fun, participants must be registered FlopTurnRiver.com forum members, which is completely free to join, and a registered member at Full Tilt Poker. Register with the Full Tilt Poker Referral Code "flopturnriver" to get the maximum Full Tilt bonus and access to all of FTR's exclusive events. Next month will be the one-year anniversary of the FTR500 and will feature additional money added and other special bonus prizes.
Visit FlopTurnRiver.com for its bustling poker forum, free online poker tools, free instructional poker videos and numerous Texas Holdem strategy articles ranging from online strategies to reading poker tells.
###