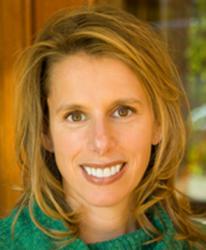 Her skill at building partnerships across the nonprofit, public, and corporate sectors aligns well with Full Circle Fund's new strategic direction," says Harrison Dillon, Full Circle Fund Board Member and a Co-Founder of Solazyme.
San Francisco, CA (PRWEB) July 15, 2011
Kiki Mills Johnston is joining Full Circle Fund as Executive Director/CEO on July 18, 2011. Full Circle Fund recruits top leaders from the private, public, and nonprofit sectors, and empowers them to leverage their experience, connections, and financial resources to benefit outstanding community organizations. Over the last 10 years, Full Circle Fund has raised over $6M to support more than 50 nonprofits and develop the next generation of Bay Area civic leaders. The organization's members have contributed over 75,000 hours of volunteer consulting services.
Says Mills Johnston, "The engaged philanthropy movement is alive and growing, with Full Circle Fund at the forefront of this momentum. I am so excited to join the organization and look forward to working with our members, key partners, and stakeholders to cultivate top community leaders and maximize our ability to create positive social change."
Before joining Full Circle Fund, Mills Johnston was President of the Massachusetts Innovation & Technology Exchange (MITX). Established in 1996, MITX is the nation's largest non-profit trade association for the digital marketing, media and technology industry. The MITX community encompasses a rich ecosystem spanning emerging start ups to Fortune 1000 companies in the marketing and technology spectrum, including marketing services firms, media companies, technology developers and leading brand marketers.
Says Full Circle Fund Board Chair and Co-Founder Josh Becker, "Our Board is thrilled that Kiki is making her debut on the Bay Area business landscape as our new CEO. Her demonstrated success leading a fast-paced and entrepreneurial Boston-based technology membership organization is a great fit with our mission."
Mills Johnston was the chief advocate for the MITX membership, working with legislative, media and general business audiences. She provided strategic leadership focused on delivering member benefits that built connections, developed talent and advanced the industry and the association. MITX accomplishes this through over 70 events annually, nationally acclaimed award recognition programs and specific industry initiatives around entrepreneurship and talent retention. During her eleven year tenure, she oversaw the contraction and expansion of the membership base, an acquisition and re-branding of the organization, as well as regional expansion through strategic partnerships.
Harrison Dillon, Full Circle Fund Board Member and a co-founder at Bay Area biotechnology firm Solazyme, shares Becker's enthusiasm. "Her skill at building partnerships across the nonprofit, public, and corporate sectors aligns well with Full Circle Fund's new strategic direction. We're excited that she's bringing this strong track record to the organization."
Mills Johnston served on the advisory council of The State of Massachusetts' It's All Here Initiative and on the board of 212, New York's Interactive Advertising Club. In 2010, she was one of sixteen leaders honored in Massachusetts receiving the Mass High Tech All-Star Award for her community-building work. A graduate of the American University, Mills Johnston holds a Bachelor of Arts degree in International Studies. Mills Johnston moved to the Bay Area in late 2010 from Boston.
"Kiki is joining us at a pivotal time. This position is the perfect opportunity for an ambitious, skilled professional to take Full Circle Fund to the next level," affirms Sarah Wigglesworth, Full Circle Fund Board Member and Chair of the Transition Committee, "Under Kiki's leadership, we're well positioned to continue creating social change in the Bay Area."
More about Full Circle Fund
Full Circle Fund's mission is to cultivate the next generation of community leaders and drive lasting social change in the Bay Area and beyond. Since 2000, the organization has raised millions of dollars to drive social change and catalyzed a new generation of philanthropists. Full Circle Fund members leverage their time, money, skills and connections on behalf of select non-profit grant partners, resulting in significant community impact. Our 165 members belong to Education, Energy/Environment, or Global Economic Opportunity Circles, and are successful entrepreneurs, professionals and executives from the business, start-up, venture capital, government, philanthropic, and nonprofit sectors. By providing these diverse individuals with quality leadership development and networking opportunities, Full Circle Fund fosters leaders who are knowledgeable and active in social and civic issues. It is the financial and intellectual support of Full Circle Fund's members that makes a difference in the community. For more information, visit http://www.fullcirclefund.org.
###