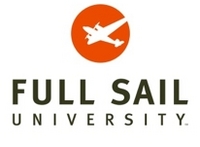 We're excited to play Bomber in this year's competition lineup
Orlando, FL (Vocus) April 7, 2010
The 19th annual Florida Film Festival, taking place April 9 through April 18 and sponsored by Full Sail University (http://www.fullsail.edu), will showcase the award-winning film, Bomber, written and directed by Paul Cotter and edited by Full Sail University graduate, Matt Maddox.
A bittersweet comedy about love, family and dropping bombs on Germany, Bomber follows Russ, a useless 30-something who inadvertently finds himself trapped in a van and driving on a nightmare road trip with his 83-year old parents to Germany.
"We're excited to play Bomber in this year's competition lineup," said Matthew Curtis, Programming Director of Enzian and the Florida Film Festival. "The filmmaking team attached to this dramatic-comedy did an extraordinary job telling a touching and original story, and it's always nice to see a film project of this caliber have a Central Florida connection."
After graduating from the award-winning institution, Full Sail University, based in Orlando, FL, Maddox went on to be a part of the editorial production team of several major motion pictures including In Good Company, The Perfect Man, The Great Buck Howard, and He's Just Not That Into You.
"As primary sponsor of the Florida Film Festival, each year Full Sail looks forward to sharing ten days of extraordinary film with the Central Florida community," said Rick Ramsey, Program Director of Film at Full Sail University. "This year, we are delighted to recognize our graduate, Matt Maddox, for his incredible achievements in the industry of film and for his phenomenal work as the editor of the award-winning film, Bomber."
Bomber, which won numerous awards at international film festivals, will showcase at the Florida Film Festival in its American Independent Competition on Monday, April 12 at 7:00 p.m. and Thursday, April 15 at 7:15 at Regal Winter Park Village 20.
Tickets are $10 and may be purchased online at FloridaFilmFestival.com or over the phone at 407-629-1088 extension 225.
The Florida Film Festival is a core program of Enzian, a nonprofit organization which exists to entertain, educate, inspire, and connect the community through film. 2010 marks the 19th year of the Festival and Enzian's 25th anniversary. Combined, Enzian and the Florida Film Festival have served more than 1.5 million guests, premiered thousands of films and hosted hundreds of celebrities including Academy Award winners Paul Newman, Oliver Stone, Christopher Walken, and Jon Voight.
Full Sail University (http://www.fullsail.edu ) has been recognized as an award-winning institution with over 34,500 alumni, and has served as an educational leader for those pursuing careers in the entertainment media industry. Graduate credits include work on OSCAR®, Emmy® and GRAMMY®-winning projects, best-selling video games, and the #1 grossing U.S. concert tours. Full Sail currently offers 28 degree programs and proudly welcomes over 8,800 students from 50 states and 57 countries. Full Sail was most recently named "Best Company" in the 2009 Orlando Business Journal's Reader's Choice Awards.
Contact:
Alexander Camman
407/679-0100, ext. 5870
###