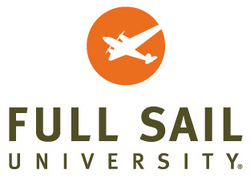 "The education that students obtain at Full Sail University is not only grounded in teaching technical skill, but is fortified with providing a unique experience that leads our passionate graduates to successful careers in their chosen field,"
Winter Park, FL (PRWEB) April 3, 2010
Full Sail University (fullsail.edu), an entertainment media institution located near Orlando, FL, is proud to celebrate Computer Animation Bachelor of Science Degree Program graduate, Jack Geckler, for his work on DreamWorks How to Train Your Dragon, an animated children's film based on the popular book series, which was released in theaters this March.
Nearing his first decade as a professional animator, Geckler has worked at two of the most prominent animation studios in Hollywood – Digital Domain, and at his current position with DreamWorks Animation, where he was hired as a Crowds Artist for the Dragon film. In this role, Geckler was responsible for creating and animating cycles for masses of characters during some of the most challenging and complicated scenes in the movie, which centers around the story of a young Viking who doesn't fit in with his tribe when it comes to their tradition of dragon slaying.
Although this film is the latest release from DreamWorks studio, whose past animated features include: Shrek, Kung Fu Panda, Monsters vs. Aliens, and Madagascar: Escape 2 Africa, this marks Geckler's first time working on an animated children's film, with his previous work consisting of live-action blockbusters such as The Mummy: Tomb of the Dragon Emperor and National Treasure: Book of Secrets.
"The education that students obtain at Full Sail University is not only grounded in teaching technical skill, but is fortified with providing a unique experience that leads our passionate graduates to successful careers in their chosen field," said Pete Bandstra, Program Director of Computer Animation and Game Art for Full Sail University. "Watching Jack's work on the big-screen inspires our current students, confirms our educational methods, and provides a cause for celebration within the entire Full Sail Family."
About Full Sail University:
Since 1979, Full Sail University, located outside of Orlando, FL, has been an innovative educational leader for those pursuing careers in the entertainment industry. With over 34,500 alumni, graduate credits include work on OSCAR®, Emmy® and GRAMMY®-winning projects, best-selling video games, and #1 grossing U.S. concert tours. Full Sail's 191-acre campus and online education platform proudly welcomes over 8,800 students from 50 states and 57 countries.
Full Sail currently offers a total of 28 degree programs including: Associate of Science Degrees in Graphic Design and Recording Engineering; Bachelor of Science Degrees offered in: Computer Animation, Digital Arts & Design, Entertainment Business, Film, Game Art, Game Design, Game Development, Graphic Design, Internet Marketing, Music Business, Music Production, Recording Arts, Show Production, and Web Design & Development; Master of Science Degrees in Education Media Design & Technology, Game Design, Entertainment Business, and Internet Marketing; and Master of Fine Arts Degrees in Creative Writing and Media Design.
Full Sail was most recently named the 2009 IT Florida "Leader of the Year" as well as "Best Company" in the 2009 Orlando Business Journal's Reader's Choice Awards. In addition, Full Sail University has been recognized as the 2008 "School/College of the Year" by the Florida Association of Postsecondary Schools and Colleges and has also been previously named: The Harvard of Game Schools by Tips & Tricks Magazine; one of the top three New Media Schools by Shift Magazine (alongside the Massachusetts Institute of Technology and New York University); one of the Top Five Game Degree Programs in the world by Electronic Gaming Monthly; one of the Best Music Programs in the country by Rolling Stone Magazine; one of the Best Music Business Departments in the Schools That Rock: The Rolling Stone College Guide; and one of the Best Film Programs in the country by UNleashed Magazine.
For more information about Full Sail, please visit http://www.fullsail.edu.
# # #