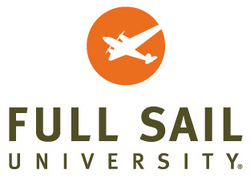 "I'm absolutely thrilled to be a part of the wonderful and impressive community at Full Sail University," Mora said.
Winter Park, FL (PRWEB) February 13, 2010
Full Sail University (fullsail.edu), is pleased to welcome award-winning journalist Josh Mora to its staff. Mora will join the institution's Administration and will collaborate with many of the University's departments in efforts that include the development and evolution of current and future curriculum, as well as institutional strategic planning and development.
Mora comes to Full Sail with a deep background in sports and media. For the past five years, he has worked as an on-air anchor and reporter at Comcast Sportsnet Chicago. There, he served as the primary beat reporter and Pregame and Postgame host for Chicago Blackhawks hockey coverage. He also anchored CSN's Sportsnite shows, several other Pregame and Postgame shows, and filled-in as host on the network's talk show, Chicago Tribune Live. Prior to arriving in Chicago, Mora was the main anchor at the Empire Sports Network in Buffalo, New York for seven years. He had previous journalism stops at the NBC television affiliates in Buffalo and Elmira, New York, and in West Palm Beach, Florida. Along the way, Mora has won two Telly Awards, five Sportscaster of the Year awards, and has received multiple regional Emmy Nominations for his work.
"I'm absolutely thrilled to be a part of the wonderful and impressive community at Full Sail University," Mora said. "The University has demonstrated that it is on the cutting edge of every application of new technologies, especially when it comes to new media. I look forward to bringing my experience to Full Sail, in order to help develop programs using those technologies and to help apply them to their current degree programs."
Mora is also a partner in the Chicago-based Deep Dish Productions entertainment company, and he previously served as a sports consultant for Hero Capital. He also wrote regular columns and blogs for TheFourthPeriod.com, and about sports-related topics for the financial website WeSeed.com. Mora has also written a children's book, The Magic Uniform, with his wife, Allison. Mora is a graduate of Amherst College in Amherst, Massachusetts.
"Josh exhibits a deep passion for education and for mentoring young people. When you couple that with his tenure as a top media professional in an industry, from which we take all of our educational cues when it comes to the direction of our entertainment-based curricula, we are excited to get Josh into the day-to-day mix," says Ken Goldstone, Full Sail's Chief Operating Officer.
About Full Sail University:
Since 1979, Full Sail University, located outside of Orlando, FL, has been an innovative educational leader for those pursuing careers in the entertainment industry. With over 34,000 alumni, graduate credits include work on OSCAR®, Emmy® and GRAMMY®-winning projects, best-selling video games, and #1 grossing U.S. concert tours. Full Sail's 191-acre campus and online education platform proudly welcomes over 8,400 students from 50 states and 57 countries.
Full Sail currently offers a total of 29 degree programs including: Associate of Science Degrees in Graphic Design and Recording Engineering; Bachelor of Science Degrees offered in: Computer Animation, Digital Arts & Design, Entertainment Business, Film, Game Art, Game Design, Game Development, Graphic Design, Internet Marketing, Music Business, Music Production, Recording Arts, Show Production, and Web Design & Development; Master of Science Degrees in Education Media Design & Technology, Game Design, Entertainment Business, and Internet Marketing; and Master of Fine Arts Degrees in Creative Writing and Media Design.
Full Sail was most recently named "Best Company" in the 2009 Orlando Business Journal's Reader's Choice Awards, as well as the 2008 "School/College of the Year" by the Florida Association of Postsecondary Schools and Colleges. The university has also been previously named: The Harvard of Game Schools by Tips & Tricks Magazine; one of the top three New Media Schools by Shift Magazine (alongside the Massachusetts Institute of Technology and New York University); one of the Top Five Game Degree Programs in the world by Electronic Gaming Monthly; one of the Best Music Programs in the country by Rolling Stone Magazine; one of the Best Music Business Departments in the Schools That Rock: The Rolling Stone College Guide; and one of the Best Film Programs in the country by UNleashed Magazine.
For more information about Full Sail, please visit http://www.fullsail.edu.
# # #