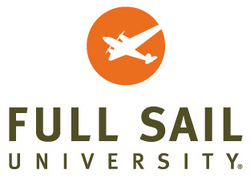 "It's actually pretty surreal because one of the top three companies I wanted to work for when I was in Full Sail was Rockstar, so I'm very thankful to be working here every day,"
Winter Park, FL (PRWEB) May 19, 2010
Full Sail University (http://www.fullsail.edu) would like to congratulate 13 graduates who worked on the highly anticipated sequel, Red Dead Redemption. This is an action-adventure western video game developed by Rockstar San Diego, and is a follow up to the 2004 hit, Red Dead Revolver.
The graduates who worked on the game are: Game Development graduates Chris Bourassa (Multiplayer Designer), Danny Bulla (Senior Mission Designer), John Diaz (Mission Designer), Donald Jones (Mission Designer), Jason Jurecka (Tools Programmer), Jason Knobler (Programmer), Ryan Paradis (Ambient Designer), and Nicholas Zippman (Game Designer); Computer Animation graduates David Finlay (Terrain Artist), Peter Jackson (Facial Animator), Scott Schoennagel (Terrain Artist), and Grant Werner (Terrain Artist); and Recording Arts and Game Development graduate, Cory Shay (Senior Audio Programmer).
"It's actually pretty surreal because one of the top three companies I wanted to work for when I was in Full Sail was Rockstar, so I'm very thankful to be working here every day," said Diaz. Rob Catto, Director of Game Studies at Full Sail University further added, "Having graduates on a project such as Rockstar's Red Dead Redemption is simply amazing. This truly emulates the hard work and dedication our graduates, as well as current students, are willing to endure to reach the level of success they have always dreamed of achieving."
About Full Sail University:
Since 1979, Full Sail University, located outside of Orlando, FL, has been an innovative educational leader for those pursuing careers in the entertainment industry. With over 34,500 alumni, graduate credits include work on OSCAR®, Emmy® and GRAMMY®-winning projects, best-selling video games, and #1 grossing U.S. concert tours. Full Sail's 191-acre campus and online education platform proudly welcomes over 8,800 students from 50 states and 57 countries.
Full Sail currently offers a total of 28 degree programs including: Associate of Science Degrees in Graphic Design and Recording Engineering; Bachelor of Science Degrees offered in: Computer Animation, Digital Arts & Design, Entertainment Business, Film, Game Art, Game Design, Game Development, Graphic Design, Internet Marketing, Music Business, Music Production, Recording Arts, Show Production, and Web Design & Development; Master of Science Degrees in Education Media Design & Technology, Game Design, Entertainment Business, and Internet Marketing; and Master of Fine Arts Degrees in Creative Writing and Media Design.
Full Sail was most recently named the 2009 IT Florida "Leader of the Year" as well as "Best Company" in the 2009 Orlando Business Journal's Reader's Choice Awards. In addition, Full Sail University has been recognized as the 2008 "School/College of the Year" by the Florida Association of Postsecondary Schools and Colleges and has also been previously named: The Harvard of Game Schools by Tips & Tricks Magazine; one of the top three New Media Schools by Shift Magazine (alongside the Massachusetts Institute of Technology and New York University); one of the Top Five Game Degree Programs in the world by Electronic Gaming Monthly; one of the Best Music Programs in the country by Rolling Stone Magazine; one of the Best Music Business Departments in the Schools That Rock: The Rolling Stone College Guide; and one of the Best Film Programs in the country by UNleashed Magazine.
For more information about Full Sail, please visit http://www.fullsail.edu.
# # #