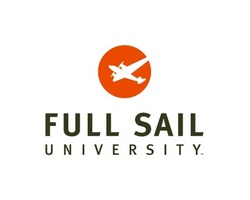 It is always rewarding to hear about graduates working on gaming titles such as these, and to have a total of ten graduates contributing to four winning titles at the Video Game Awards is simply remarkable
Winter Park, FL (PRWEB) December 23, 2009
Full Sail University (http://www.fullsail.edu)] is proud to announce that ten graduates worked on four winning games at the 2009 Video Game Awards. The former students are graduates from three Bachelor of Science Degree Programs:Recording Arts (RA), Computer Animation (CA), and Game Development(GD). In addition, another ten graduates worked on a total of four nominated games.
The winners include:
Best Shooter:
Call of Duty:Modern Warfare 2
Chance Glasco (CA - Weapon Animator)
Best Action/Adventure:
Uncharted 2: Among Thieves
Joseph Thomas (GD - Tools Programmer)
Rodrigo Gonzalez (CA - Animator)
Justin Falgout (CA - Cinematic Animator)
Best RPG:
Dragon Age: Origins
Jonathan Logsdon (CA - QA Tester)
Clark Smith (GD - Programmer)
Michael Ramos (CA - Modeler)
Kyle Gaulin (CA - Animator)
Best Racing Game:
Forza Motorsports
David Finlay (CA - Vehicle Artist)
Mark Kilborn (RA - Sound Design)
The nominees include:
Best Music Game:
The Beatles: Rock Band
Mike Lattiak (GD - QA Tester, Wii)
Michael Helms (CA - Artist, Wii)
Band Hero
Michael Masterson (GD - QA Tester)
Alejandro Garcia-Tunon (GD - Software Engineer)
Best Shooter:
Boarderlands
Joshua Davidson-RA07 (Sound Design)
Justin Miller-CA03 (QA Lead)
Mark Kilborn-RA04 (Audio Lead)
Best Platformer:
Scribblenauts
Nathan Hernandez (CA - Animator)
Best Action/Adventure:
Assassin's Creed II
Justin D. Scott-RA08 (End Credits Music)
Peter Jackson (CA - Facial Animation)
"It is always rewarding to hear about graduates working on gaming titles such as these, and to have a total of ten graduates contributing to four winning titles at the Video Game Awards is simply remarkable," said Rob Catto, Program Director for Game Development. "This truly shows the hard work and dedication that our student body possesses as our current students attempt to reach the level of success that these exceptional graduates have achieved."
About Full Sail University:
Since 1979, Full Sail University, located outside of Orlando, FL, has been an innovative educational leader for those pursuing careers in the entertainment industry. With over 33,000 alumni, graduate credits include work on OSCAR®, Emmy® and GRAMMY®-winning projects, best-selling video games, and the #1 grossing U.S. concert tours. Full Sail's 191-acre campus and online education platform proudly welcomes over 8,000 students from 50 states and 57 countries.
Full Sail currently offers a total of 26 degree programs including: Associate of Science Degree in Graphic Design; Bachelor of Science Degrees offered in: Computer Animation, Digital Arts & Design, Entertainment Business, Film, Game Art, Game Design, Game Development, Graphic Design, Internet Marketing, Music Business, Recording Arts, Show Production, and Web Design & Development; Master of Science Degrees in Education Media Design & Technology, Game Design, Entertainment Business, and Internet Marketing; and Master of Fine Arts Degrees in Creative Writing and Media Design.
Full Sail was most recently named "Best Company" in the 2009 Orlando Business Journal's Reader's Choice Awards, as well as the 2008 "School/College of the Year" by the Florida Association of Postsecondary Schools and Colleges. The university has also been previously named: The Harvard of Game Schools by Tips & Tricks Magazine; one of the top three New Media Schools by Shift Magazine (alongside the Massachusetts Institute of Technology and New York University); one of the Top Five Game Degree Programs in the world by Electronic Gaming Monthly; one of the Best Music Programs in the country by Rolling Stone Magazine; one of the Best Music Business Departments in the Schools That Rock: The Rolling Stone College Guide; and one of the Best Film Programs in the country by UNleashed Magazine.
For more information about Full Sail, please visit http://www.fullsail.edu.
###