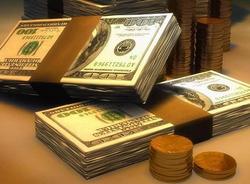 The FTOPS series proves that things happen faster and bigger online
Houston, TX (PRWEB) September 8, 2007
Bonus Code News Follows This Full Tilt Poker News Update. Full Tilt's Online Poker Series 5 guaranteed $7 million in prize money over 14 tournaments recently, but the series' popularity overwhelmed expectations, drawing huge online fields for each event and swelling the total combined prize pool to more than Ten Million Dollars. The online tournament series has continued to be a huge draw for Full Tilt players not only because of the money, but also because each tournament in the series is hosted by one of today's hottest poker phenoms. Every pro-hosted FTOPS V event easily bested their original guarantee, with four events growing to over $1 million in total prize money.
Event 12, Full Tilt Poker's first-ever two-day tournament, was hosted by Phil Ivey and guaranteed a prize pool of $600,000. With 648 players anteing up a $2,500 buy-in, that guarantee was shattered, with the prize pool swelling to an amazing $1,620,000. First place in this gigantic event was won by Grndhg25, who took home $396,900 for his victory.
The FTOPS V Main Event, hosted by Paul Wasicka, saw 4,578 entrants and paid out more than $2.2 million in total prizes. CrazyZachary won the event, taking home the $395,905 first prize. FTOPS V featured many familiar faces, including a number of past FTOPS champions and Full Tilt Poker pros, including Team Full Tilt members Phil Ivey, Phil Gordon, Allen Cunningham, and Clonie Gowen. In total, nearly 25,000 players participated in the 14 FTOPS V tournaments, making this the most successful tournament series in Full Tilt Poker history.
"The FTOPS series proves that things happen faster and bigger online," said Team Full Tilt member Howard Lederer. "In a little over a year, the prize pools have gone up over 5-1 and we expect an even bigger series in just a few months time."
Sixty-six of the world's best professional poker players, including Phil Ivey, Chris Ferguson, Howard Lederer, Jennifer Harman, and Gus Hansen represent Full Tilt Poker, and spend several hours a week online helping amateur players learn the game by sharing their poker knowledge through real-time chats at the virtual tables.
"Team Full Tilt", is a select group of the world's finest professional poker players, including Chris Ferguson, Phil Ivey, Howard Lederer, Jennifer Harman, Erick Lindgren, Erik Seidel, Andy Bloch, Phil Gordon, Clonie Gowen, John Juanda, Mike Matusow, Gus Hansen, and Allen Cunningham who have collectively won 31 WSOP bracelets. Full Tilt Poker offers players the unique opportunity to Learn, Chat and Play poker with the best poker pros in the game.
About Full Tilt Poker Bonus Code 4KINGS:
Full Tilt Poker™ continues it's explosive growth due in large part to the tremendous promotions they continue to offer new players. For example, players who visit FullTiltGlobal.com to Download Full Tilt Poker or who utilize Full Tilt Poker Bonus Code 4KINGS when signing up for a new account, receive a 100% matching cash bonus up to $600. That's in addition to free access to the FullTiltGlobal.com University of Poker website, and an optional free media pass that broadcasts new player's tournament winnings across the internet, making them front page news. To join in on the excitement of Full Tilt Poker.com just visit them online today, and use Full Tilt Bonus Code 4KINGS to get your Full Tilt Poker Bonus that is 100% matched up to $600.
In Other News: FullTiltGlobal.com Joins Forces With Bookmaker.com, Just In Time For The 2007-2008 Football Season:
There certainly will be a lot of talk around the water cooler, now that FullTiltGlobal.com has partnered with Bookmaker.com. Online poker provides plenty of action and excitement for millions of people worldwide, and has become a truly global phenomenon. With the possible exception of pro football wagering and sports betting, there doesn't seem to be any pastime today that can rival online poker for the attention of it's fans. With that in mind, today's developments are going to get the attention of anyone who enjoys both. FullTiltGlobal.com announced today, in time for the upcoming football season, that their Full Tilt Poker Bonus Code (4KINGS) can now be used at Bookmaker.com, to open a new online sportsbook account.
Bookmaker.com is the Top Sport Book and NFL Sport Book with over 2 decades of experience in the sports betting industry. Approved and Endorsed by the OSGA (Offshore Gaming Association), Bookmaker.com has built a reputation for integrity with their players. They offer online wagering to all sports bettors around the world, and even provide access to horse racing, and casino games as well.
According to FullTiltGlobal.com, this partnership means that their bonus code 4KINGS can be used at Full Tilt Poker to receive a 100% Matching Bonus up to $600 on any player's first deposit, and can now also be utilized at Bookmaker as a Sport Book Bonus code to receive a 25% bonus up to $500 instantly.
As terms and conditions do apply, it is recommended that you review the website at FullTiltGlobal.com for more details on this announcement.
###