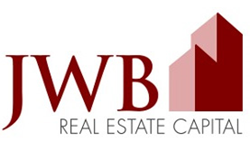 Our unique programs to help beginner investors to purchase a rental home in a cash flowing market are accessible from any city in the U.S. as well as in other countries
Tampa, FL (PRWEB) January 13, 2015
The work involved in buying, renovating and managing properties in the real estate industry can be a deciding factor whether new investors get into the housing market or not. The JWB Group is now expanding its fully managed cash flow investment properties in the New Year to include longer tenant agreements explained at
http://www.jwbrealestatecapital.com/how-to-save-money-buying-rental-homes.
Adults who are seeking easy entry in to the real estate industry can now benefit from the professional management that is supplied at the JWB Group in 2015. Because every new home for sale now includes a tenant with a lease agreement, investing clients now receive a hands-off approach to owning and managing a property to help focus on income building and not day-to-day management.
"Our unique programs to help beginner investors to purchase a rental home in a cash flowing market are accessible from any city in the U.S. as well as in other countries," said a JWB Group source.
The approach that the JWB company has taken to ensure more income is earned for clients has been previously covered in national trade magazines. As part of the 2015 expansion for management, investors who purchase the standard turnkey or build to rent properties receive the long-term management services as part of the agreement.
"There are many adults who have disposable income who would like to enter the housing market as an investor, but are afraid of the additional expenses for property upkeep," said the source.
The JWB company is creating more daily content for adults who are exploring the routes of income generation that are now offered. The content now supplied on the company website is in addition to the new customer support number at (904) 677-6777 that is available Monday to Saturday in the U.S.
About JWB Real Estate Capital
The JWB Real Estate Capital company offers investment clients nationally the option to purchase rental homes at affordable prices in the state of Florida. The company is now managing hundreds of homes for clients in 20 countries. The JWB Real Estate Capital company has shifted its focus to offering custom built homes along with the turnkey inventory that is available in the 2015 year.