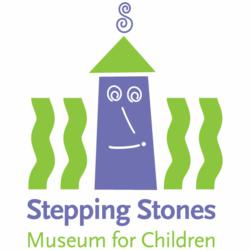 Stepping Stones Museum for Children Receives 2013 MetLife Foundation & Association for Children's Museum Promising Practice Replication Award
Norwalk, CT (PRWEB) June 14, 2013
The mission of Stepping Stones Museum for Children is to broaden and enrich the educational opportunities for children ages ten and under while enhancing their understanding of the world. It was with this mission firmly in mind that the museum created and launched the Multimedia Global Connection Initiative in 2009. The initiative brings together state-of-the-art technology, educational programs and strategic partnerships to prepare participants for the opportunities of an increasingly changing and interconnected world. Stepping Stones was rewarded for its passionate commitment to global awareness, media literacy and the latest technological advances when our Multimedia Global Connection Initiative earned the museum a prestigious Promising Practice Award from MetLife Foundation and the Association of Children's Museums (ACM) in 2011. Now in its 15th year, the Promising Practice Award recognizes ACM-member children's museums as essential places for nurturing children to become global citizens.
Stepping Stones is proud to announce that the museum has been selected as the winner of the 2013 MetLife Foundation and ACM Promising Practice Replication Award. The award and its accompanying grant, which are given out annually to former Promising Practice Award recipients, will allow Stepping Stones to develop an online toolkit to encourage children's museums to replicate this Multimedia Global Connections Initiative. The museum will launch the online toolkit in Spring 2014.
"Stepping Stones is truly honored to receive the 2013 Promising Practice Replication Award," said Rhonda Kiest, executive director at Stepping Stones Museum for Children. "Through our Multimedia Global Connection Initiative, we're looking to spark children's curiosity, imagination and interest in the world beyond our museum's walls. Children must have the educational opportunities to build the life skills required to be successful global citizens. We're looking forward to sharing our resources, expertise, staff talent and staff innovation with children's museums around the world to help provide those opportunities."
"MetLife Foundation is delighted to recognize the impact children's museums have in preparing children to succeed in the 21st century, and in building livable communities where play and learning are accessible for all," said Dennis White, president and CEO, MetLife Foundation.
"Children's museums understand that teaching global citizenship needs to begin at a young age and must involve the child's entire community," said Janet Rice Elman, executive director,ACM.
With this grant award, Stepping Stones will begin to develop an online toolkit to provide resources to other children's museums on ways to create comprehensive, globally-focused programming at their own museums. Our highly-popular Around The World series provides the museum's context for our diverse, multicultural programming. Through hands-on activities, live performances and interactive multimedia, visitors are transported to a different country each month as that nation's culture, customs, traditions, history and people are highlighted. The Multimedia Global Connections Initiative also features advanced distance learning technology capable of connecting children here in Norwalk, CT with children in other countries for artwork exchanges; multimedia productions explaining the lifecycle of a disease-curing rainforest plant and the importance of energy and environmental conservation; the Rainforest Adventure™ traveling exhibit and partnerships with Rainforest Alliance and The Nature Conservancy.
Stepping Stones received the Promising Practice Replication Award on May 2 during a special breakfast ceremony at ACM's InterActivity 2013: Reimagining Children's Museums international conference in Pittsburgh, PA. The museum will present its online toolkit during a training session next year at InterActivity 2014: Are We There Yet? in Phoenix, AZ.
About MetLife Foundation
MetLife Foundation was established in 1976 to continue MetLife's longstanding tradition of corporate contributions and community involvement. Our commitment is to build a secure future for individuals and communities worldwide. Since it was established, MetLife Foundation has provided more than $570 million in grants to nonprofit organizations addressing issues that have a positive impact in their communities. For more information, visit http://www.metlife.org
About Association of Children's Museums
In an increasingly complex world, children's museums provide a place where all kids can learn through play and exploration with the caring adults in their lives. There are approximately 400 children's museums around the world, which annually reach more than 31 million visitors. ACM provides leadership, professional development, advocacy and resources for its member organizations and individuals. In addition to the Freeman Foundation Asian Cultural Exhibit Series, other long-term initiatives include Reimagining Children's Museums, funded by MetLife Foundation, and The Children's Museum Research Agenda, funded by a National Leadership Grant from the Institute of Museum and Library Services. To learn more about ACM and to find an ACM-member children's museum near you, visit http://www.ChildrensMuseums.org
About the company
Stepping Stones Museum for Children in Norwalk, Connecticut, is an award-winning, private, non-profit 501(c)(3) children's museum committed to broadening and enriching the lives of children and families. Located on five acres in Mathews Park, the recently expanded LEED Gold certified museum encompasses five hands-on galleries, multimedia theater, Family and Teacher Resource Center, café and retail store. Stepping Stones also offers onsite educational events and workshops, school and group programs and traveling resources for schools, libraries and youth-serving organizations. Stepping Stones is located at 303 West Avenue, exit 14N or 15S off I-95 in Norwalk. Museum hours are Monday – Sunday, 10:00 am – 5:00 pm. For more information, please visit their website at: http://www.steppingstonesmuseum.org