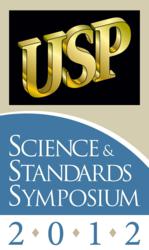 Grounding health claims in sound science needs to be a priority as functional ingredients increase in popularity.
Rockville, Md (PRWEB) August 07, 2012
As consumers increasingly seek out foods and dietary supplements with perceived health benefits—and manufacturers respond with new products utilizing novel, so-called "functional" ingredients—an upcoming symposium organized by the U.S. Pharmacopeial Convention (USP) will explore developing public standards to help ensure the authenticity of these promising ingredients and bring consistency to the marketplace. Addressing the theme of Functional Foods and Dietary Supplements—Global Opportunities and Challenges, the USP Science & Standards Symposium will be held September 18-20, 2012, in Boston, Mass.
The USP symposium will review the current scientific and regulatory landscape governing functional foods and dietary supplements; explore the overlap of functional ingredients in foods and dietary ingredients in supplements, and the implication for standards-setting organizations; and ascertain the need for functional standards, particularly when function and identity become intertwined. USP publishes the Food Chemicals Codex (FCC), the USP Dietary Supplements Compendium, and United States Pharmacopeia–National Formulary (USP–NF)—compendia of standards designating the identity, quality and purity of food ingredients, dietary supplements and pharmaceuticals.
Keynote speakers for the symposium include:
•Dr. Paul M. Coates, director of the Office of Dietary Supplements at the U.S. National Institutes of Health (NIH). Dr. Coates directs scientific research for dietary supplements at NIH and serves as an advisor to the U.S. Department of Health and Human Services, U.S. Centers for Disease Control and Prevention and U.S. Food and Drug Administration (FDA) on issues relating to dietary supplements.
•Ms. Deborah A. Duchon, nutritional anthropologist. Ms. Duchon is recent co-director of nutrition education for the New Americas Project, Department of Anthropology and Geography, Georgia State University, a historical culinary consultant and blogger.
The symposium will fall into two tracks: one dedicated to food ingredients and the other to dietary supplements, with overlapping sessions. The food ingredients track will include sessions on regulatory perspectives on functional foods, functional assays and identity, chemical and functional definitions, and emerging ingredients. The dietary supplements track will include sessions on structure/function claims, identity testing and evidence-based reviews of dietary ingredients.
"Products that claim to provide health, nutritional and other benefits make up a dynamic and rapidly growing segment of the food, beverage and dietary supplement industries," said Praveen Tyle, Ph.D., executive vice president and chief science officer at USP. "Despite the fact that new product offerings are being introduced at a nearly constant pace, many key issues remain unresolved. Chief among these are the critical chemical, physical and functional characteristics of food and dietary supplement ingredients and how to measure them, as well as the degree to which function, or health claims, is tied to the identity of these ingredients. USP's upcoming symposium will seek a level of agreement on the science related to these ingredients, and explore how public standards can be developed by USP as a resource for industry, regulators and consumers. Grounding health claims in sound science needs to be a priority as functional ingredients increase in popularity."
Speakers from regulatory agencies including the U.S. Department of Agriculture, FDA and NIH, Health Canada, the European Food Safety Authority and Chinese Center for Disease Control and Prevention; associations such as the American Oil Chemists' Society and Institute of Food Technologists; major food and dietary supplement manufacturers; academic institutions from around the world; and more will present at the workshop.
The symposium will be of interest to experts in the areas of research and development, formulation, manufacturing, compliance, regulatory affairs, validation, quality assurance/quality control and marketing.
Early-bird registration is available through August 17, 2012 at a rate of $850 for industry and $550 for association/government/academia. Group discounts and discounts for those who attend both the symposium and the September 18 USP Workshop on Food Ingredient Functionality and Its Correlation with Pharmaceutical Excipient Performance in Boston are also available. More information may be found at http://uspgo.to/boston-s3-2012. Videos about the symposium may be viewed by clicking here.
###
USP – Advancing Public Health Since 1820
The United States Pharmacopeial Convention (USP) is a scientific, nonprofit, standards-setting organization that advances public health through public standards and related programs that help ensure the quality, safety, and benefit of medicines and foods. USP's standards are relied upon and used worldwide. For more information about USP visit http://www.usp.org.