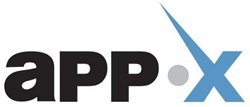 Our partnership with CRMCulture will enable the sophisticated investors and alternative asset fund managers that rely on AIM to have an Excel-like experience within Salesforce by using ActionGrid™ instead of List Views, Related Lists and Reports
Denver, CO (PRWEB) April 22, 2015
Application Experts, LLC (App-X) has partnered with CRMCulture to enhance AIM, the leading web-based software for institutional investors, alternative asset fund managers and impact investors with the powerful capabilities of ActionGrid™. When deployed together these combined Salesforce CRM solutions will allow App-X clients to query faster, visualize better and more efficiently perform batch actions on selected data.
"A key reason financial firms continue to choose AIM by App-X is to ensure that they have access to a continually-evolving feature rich solution that can handle a variety of investing scenarios," said Kevin Kelly, CEO and Co-Founder of Application Experts, LLC. "Our partnership with CRMCulture will enable the sophisticated investors and alternative asset fund managers that rely on AIM to have an Excel-like experience within Salesforce by using ActionGrid™ instead of List Views, Related Lists and Reports."
"We are excited to be joining forces with App-X to add the unique capabilities of ActionGrid™ to their already powerful AIM solution for alternative asset fund managers and institutional and impact investors," said Steve Roch, CEO and Founder of CRMCulture. "Our alliance increases our reach and demonstrates ActionGrid's ability to help financial services firms maximize the value of their existing CRM investments."
New functionality available to App-X clients include:
Excel-like filtering
Grouping and sub-totaling right from the grids
Mass Update
Edit/Add directly from the grids
Add color and formatting to cells or rows similar to Excel's conditional formatting
Full feature list and videos @ http://www.CRMCulture.com/ActionGrid.html
To learn more and request a demo please click here.
About App-X
Application Experts, App-X, is the leading provider of flexible, web-based software solutions for Alternative Asset Fund Managers, Institutional Investors, and Impact Investors. The firm's proven knowledge of the alternative asset industry has resulted in hundreds of successful implementations and a suite of software solutions that provide a distinct competitive advantage to their clients. Learn more at http://www.app-x.com.
About CRMCulture
CRMCulture is Silver level implementation partner and an independent software developer for the Salesforce platform with offices in Boulder, Chicago, and Southern California. Leveraging on-premise and cloud-based CRM platforms, CRMCulture implements customizable solutions for businesses in a diverse array of industries. For more information visit http://www.CRMCulture.com.