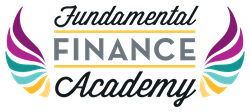 By providing workers with programs that encourage personal economic stability, corporations prove to their workers that they're investing in them and their futures. In turn, employees naturally return the investment through their efforts.
Denver, CO (PRWEB) June 24, 2015
With a mission to improve the bottom line of businesses and the lives of their employees, Fundamental Finance Academy has added a second office in Denver, dedicated to working with larger companies by offering financial literacy and personal financial planning education to their employees.
According to research conducted by the Gallup Organization, a mere 30 percent of employees in the United States feel committed to their jobs. For the remaining 70 percent, that translates to a preoccupation with financial problems and how to improve their personal financial situation. Savvy businesses can stop their employees from looking for other work simply by offering them financial security through education and workshops. When businesses improve their employees' financial acumen, they improve their overall outlook on work and life.
It is widely accepted that happier employees make for better employees, which begs the question, "What increases an employee's happiness?" While some corporations may answer by hosting company events with open bars that employees find 'fun,' such activities do not address the fundamental issues employees may face on a daily basis and only increase a feeling of mutual appreciation by a small margin.
Fundamental Finance Academy directly confronts the financial problems employees find immersive, leading them to feel more comfortable and secure in their lives and professional roles. When such a shift is made, workers find the time they spend laboring far more emotionally rewarding, giving them cause to invest in both their company and work.
With the majority of employees experiencing some degree of dissatisfaction with their work, an increasing number of companies are offering financial wellness programs. A survey conducted by Aon Hewitt reports that 75 percent of 400 large companies intended to create more focus on financial wellness this year. More than just an easy and effective approach to retaining their employees, such programs as those offered by Fundamental Finance Academy also result in overall financial savings for employers. According to a report by the Consumer Financial Protection Bureau, financial wellness programs may also end up saving employers up to $3 for every dollar they spend: Employees in financial distress are not only less engaged and productive, but they also elevate employer health care costs, as stress often leads to an onslaught of medical issues and absenteeism.
Fundamental Finance Academy offers on-site workshops and corporate training to teach better financial literacy skills. To employees suffocating under the burden of financial stress, such services can help them live happier lives by teaching them how to get out of debt and more efficiently organize their paychecks into budgets that make their money stretch farther.
Through Fundamental Finance Academy, corporations are able to empower their employees with the tools required to feel financially secure and rewarded on a daily basis, through their own hard work. They are much more likely to appreciate their professional roles as a means for living proactive lives. For employees, the payoff of financial education is in increased confidence, happiness, and a thriving office culture; for the employer, the reward is in increased employee retention, production, attendance, creativity, and savings.
By providing workers with the programs offered through Fundamental Finance Academy, corporations prove to their workers that they're investing in them and their futures. In turn, employees naturally return the investment in their efforts.
Contact financial planning expert Holly Novak of Fundamental Finance Academy at her new Denver office to find out how to get started in offering a financial wellness program that will benefit every aspect of your corporation. The office is located at 1624 Market St. #202, Denver, Colorado 80202.