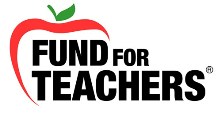 My Fund for Teachers grant allowed me to assist in conservation efforts on Australia's Great Barrier Reef and equipped me with personal experiences I daily use as a visual and anecdotal platform to model, motivate and teach."
Houston, TX (PRWEB) June 16, 2011
While America's educational system navigates budget cuts resulting from state shortfalls, 430 teachers are navigating the world this summer on Fund for Teachers fellowships. These preK-12 educators proposed their ideal professional development experiences to Fund for Teachers through an online application and, fueled by $5,000 individual and $10,000 team grants, are embarking on their self-designed odysseys in 61 countries.
"Receiving a Fund for Teachers grant enhanced my passion as a teacher and is giving me the opportunity to take professional development and enrichment to new heights," said Aliyah Frazier, teacher at Atlanta's Stanton F. L. Elementary who is using her grant to research ancient and indigenous cultures of Mexico, Guatemala and Belize to make the Spanish language more relevant to students' lives. "Through this teacher grant, my students will see firsthand the importance of learning a new language, being a global citizen, and understanding cultural diversity."
Fund for Teachers has awarded $15.9 million in teacher grants to more than 4,500 teachers since 2001. According to executive director Karen Kovach Webb, these grants catalyze a ripple effect of inspired learning for the teacher, their students and school community. "Our goal and expectation is that teachers, when empowered as lead learners, will deliver better instruction to more engaged students," she said.
"Before my Fund for Teachers fellowship, I was an environmental science teacher who lacked experience in the field," said Natalie Dennison, teacher at New York's Bushwick School for Social Justice. "My 2010 grant allowed me to assist in conservation efforts on Australia's Great Barrier Reef and equipped me with personal experiences I daily use as a visual and anecdotal platform to model, motivate and teach."
A complete list of all teachers' project descriptions and destinations is available at fundforteachers.org. Eligible teachers are encouraged to apply online for 2012 summer grants beginning on October 1, 2011.
About Fund for Teachers
A national, donor-supported organization, Fund for Teachers makes an important contribution to America's educational conversation by expanding the definition of teacher professional development. By investing $15.9 million since 2001, Fund for Teachers inspires teachers' pursuit of meaningful, self-designed work that translates into skills and scholarship directly impacting student learning. For more information and teachers' updates from their fellowships, visit Facebook, Twitter or YouTube sites.
###