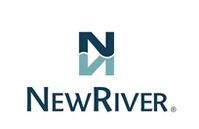 529 savings plans pose a more daunting compliance dilemma than mutual funds for financial intermediaries due to the multiple parties involved in the investment process
Andover, MA (Vocus) August 4, 2009
NewRiver , Inc. today announced the immediate availability of FundPOINT® Desktop for 529 Plans , an all inclusive, single source desktop solution designed to manage multi-layered 529 college savings plan information. Backed by NewRiver's process technology for sourcing 529 plan data from multiple sources, FundPOINT Desktop for 529 Plans offers a streamlined, centralized approach to accessing 56 data points for all 529 plans which improves operational efficiency, accuracy, and compliance adherence. Financial advisors can now perform real-time, plan-to-plan comparisons; conduct share class suitability analysis and communicate breakpoints to customers; provide point-of-sale disclosure; and instantly calculate all tax advantages, fees and commissions.
Favorable tax legislation and rising college costs have spurred a revival of 529 college savings plans largely because of their tax-free treatment, easy investing, no eligibility restrictions and total donor control. Consequently, competition has intensified as 529 plan providers scramble to add new product features, lower their fees, and upgrade investor benefits. The regulatory environment has also changed as the Municipal Securities Rulemaking Board (MSRB) has adopted rules and regulations for 529 plans that are comparable to FINRA practices pertaining to sales of mutual funds.
For financial institutions facing the complex challenges presented by 529 plan information, NewRiver's FundPOINT Desktop for 529 Plans enables fund advisors to access accurate information from multiple sources that can be used to provide important disclosures to customers. Powered by NewRiver's proven FundPOINT® Data product- this latest offering is the only 529 web application that is updated daily at the share class level.
"529 savings plans pose a more daunting compliance dilemma than mutual funds for financial intermediaries due to the multiple parties involved in the investment process," states Len Driscoll, Chief Client Officer at NewRiver. "Broker-dealers have been asking us for an end-to-end solution that simplifies the sales process by managing the complex documentation associated with 529 plans, and helping them better serve their customers by automatically calculating the tax advantages. NewRiver is please to deliver FundPOINT Desktop for 529 Plans to meet this market need."
About NewRiver, Inc.
NewRiver develops innovative technology solutions that help financial leaders simplify investor disclosure - providing transparency and cost savings to the delivery of fund data and investor communications. Since 1995, the company has helped some of the world's leading financial organizations move from paper to electronic disclosure via an easy to use, cost-effective, managed service offering. NewRiver pioneered the first electronic prospectus, and is the only company to guarantee its data to be "compliance grade" which allows customers to reduce risk, lower compliance costs and increase revenues. Through a patent-pending, automated process NewRiver efficiently monitors millions of data points from over 24,600 fund CUSIPs. Further, the company's unique "paperless" approach improves the investor experience while offering a real alternative to the environmental impact of paper-only delivery. Relied on daily by over 100 leading financial services firms, and millions of investors, NewRiver is a trusted and growing solution provider facilitating the transition from paper-based mutual fund information, to electronic. To learn more, please visit our website http://www.newriver.com or call 978-247-7200.
Media Contacts:
Chris McCoin or Richard Smith
McCoin & Smith Communications Inc.
508-429-5988 (Chris) or 978-433-3304 (Rick)
# # #