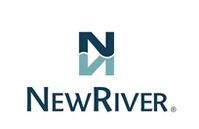 FRC has a long-history of providing fund advisors and investment companies with unique insights into the changes occurring in mutual funds and other investment products
Andover, MA (Vocus) March 29, 2010
NewRiver, Inc. today announced that Financial Research Corporation (FRC) has selected FundPOINT® Data for 529 Plans to help provide better insights into the makeup and changes within all 529 plans available to advisors and investors. Beginning this year, FRC will leverage NewRiver's 529 data to expand their customer reports and further their research and strategic consulting services. Because NewRiver updates information related to every plan from all states and issuers daily, FRC customers will be able to get richer reporting and analysis on both advisor-sold and direct-sold savings-type 529 college plans which total more than 110 state plans and over 4,500 investment options.
FRC is at the forefront of the college savings market, delivering quarterly executive-level reports that include in-depth analysis, commentary, and data on 529 product, marketing, and distribution trends. Each report also provides direct, quantifiable data around base market analytics, including Plan Assets by State, Program, Program Manager and Primary Distributor, and Plan Average Account Size by Program. With the addition of the FundPOINT Data for 529 Plans, Financial Research Corporation will provide its customers with added insight such as trending of fee structures and open architecture among 529 plan investment options.
"Using NewRiver's FundPOINT 529 Plan Data, our customers will now be able to get richer analysis and more detailed reporting on these plans," said Larry Petrone, CFA, Director of Research of Financial Research Corporation. "In this rapidly evolving industry, this relationship greatly enhances our existing repository of 529 data by providing the most up-to-date information on fee structures and underlying investment options."
For financial institutions challenged by the task of managing complex plan information, NewRiver's FundPOINT 529 Data product provides a foundation in which to access accurate information from multiple sources. Backed by NewRiver's process technology for sourcing plan data, FundPOINT 529 Data offers a streamlined, centralized approach to accessing 56 data points – improving operational efficiency, accuracy, and compliance adherence. More specifically, FundPOINT 529 Data is used to:

Provide important disclosures to customers;
Perform 529 transaction edits and supervision;
Provide background information for completion of 529 applications;
Calculate fees and commissions; and
Verify breakpoints and state tax advantages.
"FRC has a long-history of providing fund advisors and investment companies with unique insights into the changes occurring in mutual funds and other investment products," said Len Driscoll, Chief Client Officer at NewRiver. "We are pleased FRC has selected our solution and look forward to providing them with the broadest and most timely source of 529 plan information which they can provide, through analysis, to their customers."
About NewRiver, Inc.
NewRiver develops innovative technology solutions that help financial leaders simplify investor disclosure - providing transparency and cost savings to the delivery of fund data and investor communications. Since 1995, the company has helped some of the world's leading financial organizations move from paper to electronic disclosure via an easy to use, cost-effective, managed service offering. NewRiver pioneered the first electronic prospectus, and is the only company to guarantee its data to be "compliance grade" which allows customers to reduce risk, lower compliance costs and increase revenues. Through a patent-pending, automated process NewRiver efficiently monitors millions of data points from over 24,600 fund CUSIPs. Further, the company's unique "paperless" approach improves the investor experience while offering a real alternative to the environmental impact of paper-only delivery. Relied on daily by over 100 leading financial services firms, and millions of investors, NewRiver is a trusted and growing solution provider facilitating the transition from paper-based mutual fund information, to electronic. To learn more, please visit our website http://www.newriver.com or call 978-247-7200.
# # #