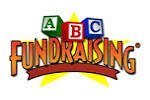 Membership to this type of rewards program is typically reserved for Fortune 500 companies who provide their employees free access to this exclusive merchant network
Mission Viejo, CA (PRWEB) October 20, 2014
ABC Fundraising, a company that provides fundraising ideas for schools, churches, youth sports teams, fraternities, and non-profits, recently announced a major improvement to its flagship product, the Scratch & Help fundraising program. Scratch & Help now offers donors online coupons through GetRealSavings.com, which acts as a major value-added benefit to the fundraiser.
GetRealSavings.com was created specifically for the Scratch & Help fundraising program. Supporters who donate the average of three to six dollars through the Scratch & Help fundraiser will receive a coupon for a free 30-day trial to GetRealSavings.com. In addition to the free trial offer, donors will continue to receive ABC Fundraising's original sheet of eight "clip and use" coupons from major nationwide merchants.
According to ABC Fundraising, Access, a highly regarded behind-the-scenes network, powers GetRealSavings.com. Access has been a trusted name in discount benefits for over 25 years. With each 30-day trial, donors can access over 300,000 nationwide merchants who offer discounts of up to 50 percent. Donors will have the opportunity to purchase a one-year membership to GetRealSavings.com for $25 once the 30-day trial expires.
"Membership to this type of rewards program is typically reserved for Fortune 500 companies who provide their employees free access to this exclusive merchant network," noted a representative of the school fundraising company.
With over 50 years of combined fundraising experience, ABC Fundraising has been the go-to fundraising source for organizations in the United States. The company has helped groups raise over $50 million to date using its high profit, unique fundraising ideas.
Individuals interested in learning more about ABC Fundraising and its fundraisers can visit the company's website for more information. Customers can also contact the fundraising expert with questions or comments via telephone or email or request a free fundraising idea info-kit.
About ABC Fundraising:
ABC Fundraising provides high profit fundraising ideas for schools, churches, youth sports teams and non-profits. Since 1993, ABC Fundraising has helped over 50,000 groups raise over 50 million dollars. For more information, please visit http://www.abcfundraising.com