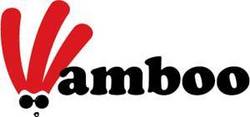 The goal of Wamboo.com is to bring relief to those who need it most. In these challenging economic times, we feel Wamboo.com will be the perfect venue to assist stretched charitable organizations meet ongoing demands
Cincinnati, OH (PRWEB) August 21, 2009
Wamboo, LLC is launching an innovative website dedicated to having a sustainable impact on families and communities. Wamboo.com (http://www.wamboo.com) will tap the power of social networking to connect worthy individuals and families in need with people willing to help. In addition, police, fire departments and non-profit organizations will be able to help more people with fewer resources while introducing their cause to a more socially conscious demographic. Membership is free.
"The goal of Wamboo.com is to bring relief to those who need it most. In these challenging economic times, we feel Wamboo.com will be the perfect venue to assist stretched charitable organizations meet ongoing demands," said Founder and CEO Dori Gehling.
The website will offer a variety of features to help make the process as simple and fun as possible. The website includes terminology like:

Rally - An individual or family in need.
Champion - An organization in good standing that will sponsor and facilitate a Rally.
Team - A group of individuals who join forces to support a Rally.
Pep Talk - Messages posted on one Member's profile by another Member encouraging support.
Trophy Case - When sponsoring a Rally, a Champion may select a symbolic trophy or medal to appear on a Member's profile to recognize certain levels of support.
Every Champion organization will set up a profile and submit a Wamboo Rally Affidavit to help ensure that 100% of the funds raised go toward the Rally they are supporting. There is no minimum donation requirement and no part of the donation goes to Wamboo. Members may track the progress of the fundraising effort.
"We are very excited about the launch of Wamboo.com and the positive impact this new venture can have on families and non-profit organizations," Gehling added, "feedback during our beta and testing cycles has been extremely encouraging. The kindness of people never ceases to amaze me."
About Wamboo:
Wamboo, LLC provides a free membership website connecting individuals and families facing crisis with people who can help. Wamboo is a fun and engaging community that leverages the power of social networking for social good. Founded by Dori Gehling, Wamboo provides a venue for people to help each other. For more information please visit us at http://www.wamboo.com.
Contact Information:
Wamboo, LLC
Dori Gehling, Founder
513-885-5553
info (at) wamboo.com
http://www.wamboo.com
###