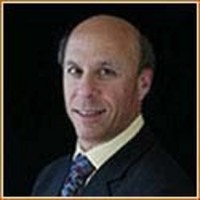 Cleveland, Ohio (PRWEB) June 10, 2008
Life Insurance for Charitable Giving ("Li4cg"), a life insurance marketing organization that leverages the business of fundraising by selling policies to donors having charitable intent, announced a new strategic campaign. Li4cg's innovative fundraising ideas are a response to the ever-expanding capital needs of Northeast Ohio's most prestigious health care institutions. Li4cg is spearheading this new fund raising initiative known as "2010: A Human Odyssey", whose near term goal is to underwrite $250 million of life insurance by December 31, 2010. This milestone will be achieved by working in collaboration with the community's professional advisors who closely advise the health care institution's friends, patrons and benefactors.
Li4cg and its strategic financial partners have collectively marketed in excess of $21 billion of conventional life insurance by leveraging a national network of insurance agents, lawyers, accountants, financial advisers, investment advisers, banks and fiduciaries ("Alliance").
Li4cg markets proprietary funding strategies including premium life insurance financing. Premium financing was pioneered by one of Li4cg's strategic partners, Capital Management Strategies, Inc. ("CMS"). Premium financing has matured into a ubiquitous method for funding life insurance premiums. Ten of the most respected U.S. insurance carriers endorse the CMS premium finance program. CMS's exclusive lending partner is Imperial A.I. Credit Corp. ("AIC"), an affiliate of American International Group ("AIG"). AIG is a Fortune 10 company with managed assets in excess of $1 trillion. AIC has financed in excess of $2 billion of life insurance premium.
2010: A Human Odyssey will be managed by life insurance veteran Rick Weinstein, Founder and Principal of Li4cg.
For more information about Li4cg and its innovative fundraising ideas, please visit: http://www.li4cg.com
See important disclosures below.
Important disclosures:
Copyright 2008, Life Insurance for Charitable Giving. All rights reserved. 2010: A Human Odyssey is a strategic insurance marketing campaign promoted by Rick Weinstein, d.b.a. Life Insurance for Charitable Giving, a for-profit proprietorship headquartered in Oakland, CA, operating under CA Insurance License #0C95803. Life Insurance for Charitable Giving and Li4cg are service marks of Rick Weinstein and are used and registered in California and across the United States. Annuity and insurance products are offered by Li4cg through AXA Network LLC and/or its affiliates, including AXA Network Insurance Agency, LLC in California. Life Insurance for Charitable Giving is not owned or operated by AXA Network, LLC and/or its affiliates.
The primary beneficiaries of 2010: A Human Odyssey will be Northeastern Ohio's jointly accredited hospital and health care institutions. Li4cg is not associated with any such health care institutions that may benefit from 2010: A Human Odyssey. Li4cg and 2010: A Human Odyssey are not specifically endorsed or sponsored by any hospital or health care institution. For information on CMS, visit http://www.capmaxstrategy.com. Li4cg is not associated with CMS, AIC, AIG or any affiliates of these respective companies.
The information contained herein should not be used in any actual insurance transaction without the advice and guidance of a professional tax advisor who is familiar with all the relevant facts. The information contained here is general in nature and is not intended as legal, tax or investment advice. Furthermore, the information contained herein may not be applicable to or suitable for the individuals' specific circumstances or needs and may require consideration of other matters.
###