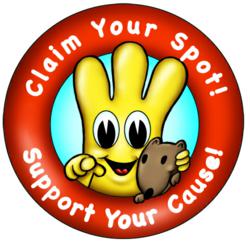 We wanted to give small fundraisers a way to keep more of the money they raise. So often, the product used to raise funds, eats up the majority of the dollars raised
Salt Lake City, Utah USA (PRWEB) March 27, 2012
A new fundraising technology platform on the web, brings the power of social marketing to organizations small and large. To kick off their debut, Phil and Tropic is offering free "place" listings to encourage organizations to join them on their mission to make the world a better place, one small action at a time.
The "mission" is called the Phil and Tropic Adventure. Phil is a mythical cartoon character and his side-kick is his dog, Tropic. Their imagery is meant to attract kids and their families to get involved in local, regional and national causes. From something as simple as creating a one-time or sustainable funding program for a classroom to staking a claim at a favorite attraction or open space, the majority of revenues generated are funneled to causes.
When someone claims a spot at a cause or place they care about, they receive a Novel Deed which documents their support. Then, they can upload photos to an online viewer associated with their spot. Once completed, they can share their support with a variety of social networking tools.
Spots cost as little as $9 each. Supporters can choose to keep them or give them as gifts. Recently, a Rewards Program was also released that encourages supporters to take social actions, which earns free spots.
Founder and creator, Robin Roller, explains, "We wanted to give small fundraisers a way to keep more of the money they raise. So often, the product used to raise funds, eats up the majority of the dollars raised." He continues, "At the same time we wanted to make it possible for large fundraisers and popular places to connect easily with supporters through the social web."
Founded in 2011, Phil and Tropic is spending 2012 working with fundraisers and places to expand the offering to all fifty states. The company has offices in Salt Lake City, UT. More information about Phil and Tropic can be found at http://www.philandtropic.com