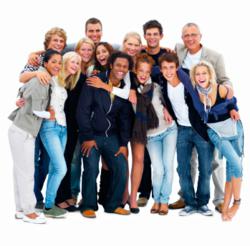 True Healthy Products launches new fundraising program using the companies healthy products featuring its healthy Doctors Chocolate.
(PRWEB) September 26, 2012
True Healthy Products now has a unique fundraising program that is hands off, healthy, and profitable for organizations like schools, churches, sports programs, and others. The company's fundraiser is driven by its high quality nutrition products, like its healthy chocolate and when coupled with its unique distribution and dollar raising ability it makes the fundraising campaign simple and hands off for the fundraising organization.
The company ships all products, handles all money transactions and sends the organization a check every month as long as the fundraising company keeps promoting their fundraiser.
"The best thing about this program is the fact that it is perpetual," exclaims Jan Hrkach, CEO of True Healthy Products, "For instance if you tell your friends and family about this fundraiser and they visit the website and make a purchase, then your organization is paid a commission for that transaction and every time they come back to purchase you are paid again and again."
This fundraising program can work by word of mouth, handing out flyers, and by sending emails with a short message and a link to learn more. There is no inventory to handle, no hassles, True Healthy Products handles it all!
You can contact True Healthy Products by calling 888.400.2920 or email support(at)truehealthyproducts(dot)com or visit http://www.truehealthyproducts.com/fundraiser to learn more about their fundraiser program.
Contact:
True Healthy Products, LLC
2460 North Courtenay Parkway, Suite 210
Merritt Island, FL 32953
888.400.2920