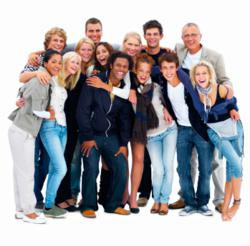 True Healthy Products launches new unique fundraiser for churches and other organizations.
(PRWEB) October 01, 2012
All natural nutrition company True Healthy Products has announced a peregrination into the fundraising arena, actualizing a simple and effective fundraiser for churches, sports organizations, and clubs. Propelled by the company's healthy dark chocolate, whole food vitamins, and high quality nutritional items, True Healthy Products will set up a unique web page for the organization promoting the fundraiser and whenever anyone orders from this site, the organization gets paid up to $35.00 per item.
Jan Hrkach, CEO of True Healthy Products, exclaims "If you tell your friends and family about this fundraiser and they visit the website and make a purchase, then the organization is paid a commission for that transaction and every time they come back to purchase."
True Healthy Products will provide the organization with all the means to make their fundraiser successful. All the organization must do is promulgate the fundraiser via fliers, sending emails with a short message and a link, or any other way the organization deems fit. True Healthy Products ships all products, handles all money transactions and sends the organization a check every month for as long as the organization desires, making this fundraiser perpetual.
Let True Healthy Products set up your church's next fundraiser by calling 888.400.2920, emailing support (at) truehealthyproducts (dot) com,or visiting http://www.truehealthyproducts.com/fundraiser.
Contact:
True Healthy Products, LLC
2460 North Courtenay Parkway, Suite 210
Merritt Island, FL 32953
888.400.2920