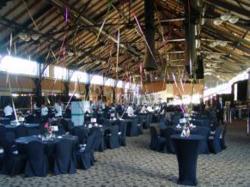 Minneapolis, MN (PRWEB) April 24, 2012
A product of Event Payment Services (EPS), WeRaiseIt is a comprehensive web-based portal software for all fundraising activities. This software offers customers a platform for credit card processing for online donations, auctions, and the promotion and processing tools for physical event activities. WeRaiseIt provides a nonprofit the ability to design their own fundraising website based on a large collection of standard customizable templates and host any number of online or physical events. Full scale online auctions can be conducted and the comprehensive features allow for important details like item descriptions, multiple photos of items, donations for specific events and general donations to the non-profit. For online and live auction events, the software is able to generate a variety of invoices and reports. Live event features include registering silent auction donations, building and printing catalogs and bid sheets. Visitors to the website can give donations for specific events or general donations to the non-profit, make advanced reservations, purchase event tickets, pay sponsorship fees, create and print thank you letters. A unique feature of the software is to create, print and sell raffle tickets from the credit card terminals.
WeRaiseIt offers the lowest processing fees in the business. If you have an existing merchant processing account, WeRaiseIt is able to utilize your existing processor.
WeRaiseIt is a unique product because it is organically grown; all aspects of the product have been developed in- house. All of your auctioning needs are available at one location, the software is user friendly, real time data entry, and if you have an issue there is only one number to call for support, sales, service and maintenance.
About Event Payment Services: Event Payment Services was created by BancCard Financial Services, Inc. (BFSI) to specialize in the fundraising needs of nonprofit organizations. ePSPay ™ and WeRaiseIt are brands of Event Payment Services. Since 1997, BFSI has provided credit and debit card processing, check verification, check conversion/imaging, gift and loyalty card services, and merchant processing terminals. BFSI provides these services through its terminals and web-based software. EPS was created in 2006 to focus on the fundraising needs of nonprofit organizations. BFSI, through ePSPay ™ and WeRaiseIt brands, is an innovator in fundraising tools for the nonprofit world. BFSI, EPS and WeRaiseIt can be found on the web at http://www.eventpaymentservices.com, http://www.weraiseit.com