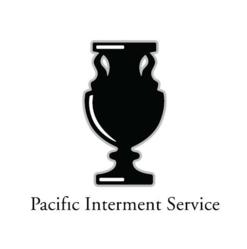 Although the thought of death can be frightening, pre-planning will ease your family's burden after your passing
San Francisco, CA (Vocus/PRWEB) March 29, 2011
Bay Area funeral service provider Pacific Interment Service has announced two types of pre-need plans. Making pre-need cremation or funeral arrangements spares survivors the burden of arranging mortuary services during the sad and stressful time of losing a loved one. Pacific Interment Service makes pre-need planning accessible through several easy to understand and user friendly options.
Basically, prepaid and preregistration arrangements accomplish similar goals. Both insure the wishes and desires of the person doing the planning are carried out seamlessly. All instructions are carefully recorded; all required forms are completed and then held in safekeeping. If preregistration is chosen, there is nothing else to do. Payment would be collected at the time of the person's death at the then current price.
If the prepaid option is chosen, the money received is deposited into a trust held with Forethought Federal Savings Bank. This is in keeping with laws governing prepaid funerals in the State of California which require all funds collected in advance of a person's death be held separately from the funeral home. Prices do not increase with the prepaid plan. However, the interest gained by the money held in trust is retained at the time of death by Pacific Interment Service to offset any price increases.
Pre-need arrangements can be made by appointment at one of their convenient locations or by mail.
"Although the thought of death can be frightening, pre-planning will ease your family's burden after your passing. They will be assured and comforted to know your wishes will be carried out exactly as if you had been there yourself." Jason Bruce, funeral director.
Of course, Pacific Interment also offers at need cremation and funeral services at affordable prices.
About Pacific Interment Service
Pacific Interment Service provides affordable cremation, funeral and sea scattering services throughout the San Francisco Bay Area. Pacific Interment operates an on-site crematory (Emeryville), and chapels allowing them to cater funerals and cremations to any specifications. They have two locations, one in San Francisco and one in Emeryville.
###