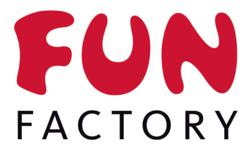 Burbank, CA (PRWEB) November 09, 2011
The latest generation of women friendly massagers and vibrators by lifestyle brand Fun Factory arrived just in time for Black Friday and the holidays. This German-made line of products will deliver huge amounts of heat and love all winter long.
Winter is a perfect time to pamper oneself and one's partner. This season, Fun Factory, the biggest European manufacturer of pleasure objects, sets new standards in the wellness products industry! With their unique LOOP control unit, these award winning vibrators are not only stylish and eye catching, but intuitively easy to handle. Made out of 100% body safe silicone, the G4 vibrators retain heat to feel pleasantly warm, even on the coldest and stormiest winter days.
Innovative Charging Technology for Endless Hot Fun:
Thanks to the Click `N` Charge technology engineered by Fun Factory, all G4 vibrators can be recharged and used for years, guaranteeing countless nights of sensuality and fun for many winters to come.
Calla– pretty as a blossom
Calla is as stylish and elegant as a lily blossom. Its unique, unmistakable shape will catch the eye of those with discerning taste for something really special. This toy enchants with its beauty and functionality. Exciting stimulation guaranteed, because the toy's tapered point unerringly finds anyone's hot spot. The flower whorl at the base promises intense pleasure in the more hidden spots. Calla is available in baby rose and grape.
Elegance – the purist
This vibrator is elegant, stylish, and aesthetically pleasing all at once, truly living up to its name. Simple and pure in design, the Elegance invites hours of pleasurable experimentation. Thanks to its tapered end, it unerringly finds its way to the hidden pleasures of passionate "hot spots". Its intense vibrations bring every user to heights of thrilling ecstasy. Elegance is available in the fresh blackberry and candy green.
Big Boss – the name says it all!
The imposing stature of this toy will enchant fans of XL pleasure. With a strong appearance and naturalistic feel, he quickly takes the lead when it comes to passion. Connoisseurs will appreciate the Big Boss's intense vibrations and prominent size, which is guaranteed to deliver thrilling stimulation. Big Boss is available in black and vitamin.
Tiger – the wildcat
The Tiger is a cuddly tomcat no woman can refuse. The prominent ridging and stripes give this vibrator a unique name and place among pleasure toys. Connoisseurs will love this big guy's wavy profile, with each ridge delivering unexpected intense stimulation upon insertion. The bent head intensely massages the body's most sensitive spot, while the turbo booster guarantees additional power, allowing the Tiger to purr in top form. Tiger is available in indiana red and dark blue.
Paul & Paulina – a special duo
For Fun Factory aficionados, Paul & Paulina are age-old friends. They are a very special pair, always on the go and working for passion, while spreading loads of intense joy with their structured shafts. With his sweet round snub nose, Paul unerringly finds the pleasure spot, while Paulina's talent is stimulating external areas. Paul & Paulina in the G4 Click `N` Charge version are available in violet and candy-rose.
Patchy Paul – the classic crowd pleaser with a cheeky grin
This charming lady's man is a lively classic for Fun Factory fans and a much loved product all over the world. Patchy Paul is always striving to improve and has been outfitted with the latest G4 Click `N` Charge technology including the unmistakable LOOP. Now "Paulchen", as he's lovingly known by fans, rests even better in the hand and can now be operated without batteries. Patchy Paul in the G4 Click `N` Charge generation is available in pink and fresh green.
All products shown here are completely waterproof and promise lots of fun in the bath or under the shower. They are "Made in Germany", consisting of 100% high-quality medical standard silicone and body-friendly plastic. The toys are largely assembled by hand and meet the highest standards of quality.
The G4 Click `N` Charge generation is available in for $109.90 in various wellness boutiques and erotic shops throughout the US. It can also be purchased directly from Fun Factory's online store at http://www.funfactory.com.
High definition images can be requested at Emilie.rosanvallon(at)funfactory(dot)com.
###