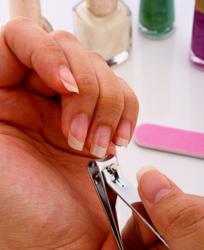 This breakthrough formula is clinically proven to eliminate most common types of nail fungus for fingernails and toenails.
Seattle, WA (PRWEB) January 09, 2013
The Zetaclear company has launched its newest fungal spray online for adults. This new formula is a two-part process that includes a spray solution and an easy to apply oil to condition the nails. This breakthrough formula is clinically proven to eliminate most common types of nail fungus on fingernails and toenails. The launch of this product is also partnered with a multi-month formula for no additional cost. More information can be found on this detail page of the Zetaclear website.
An estimated 35 million people currently have some form of nail fungus according to medical research. Many people who are perfectly healthy can still be susceptible to the yellowing, cracking and destruction of the nail bed.
While there is more than one way to get various forms of fungus, few treatments are available apart from medical surgeries to eliminate the cause of this condition. The new two-part spray solution now released online offers one method of removal for adults.
The ingredients that are used to create this new formula are based on all-natural solutions in holistic therapies. A variety of oils and other natural ingredients are blended together in each of the applications that are offered during use. A spray solution is designed to condition the skin and to help prevent future outbreaks. This spray is taken orally and sprayed underneath the tongue. The oil solution is applied directly to each infected nail with a brush applicator. This formula is what penetrates each nail to ensure that healing is applied immediately on contact.
The launch of this new nail fungus formula online is offered to adults with a complete guarantee. All of the natural ingredients are designed to be effective at eliminating the presence of fungal components on top of each nail and under the nail bed. A complete 90-day guarantee is now offered with the use of this solution.
This time period allows adults to sample the benefits to ensure that the expected results are achieved. This guarantee is offered as an alternative to over-the-counter solutions that only guarantee that results will vary.
About Zetaclear
The Zetaclear company was founded in 2002 and is now a proud member of the Natural Products Association. This company provides research and development of its natural products to ensure that all adults who are seeking better health and wellness receive quality products. The new fungal solutions that are offered are designed to eliminate fungus under toenails and fingernails to restore the natural beauty of fingers and toes. The Zetaclear company offers one of the only holistic treatment methods to cure fungus apart from medical surgeries or other medicinal treatments. All products released by this company are offered complete with a 90-day guarantee of results and product freshness.